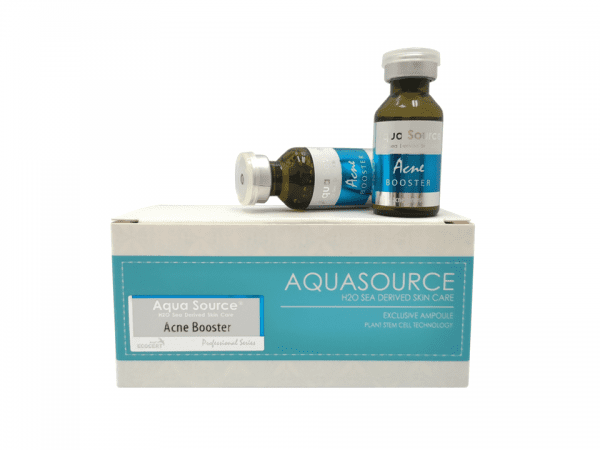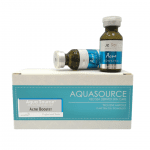 Acne Booster (5ml/10btls)
RM112.00
Size : 5ml x 10btls
Retail Selling Price :
(WM) RM112  (EM)  RM122
Description
Additional information
Description
Acne Control & Soothing Ampoule 暗疮退红安瓶
for teenage 适合青春族
Acne control ampoule eliminates acne breakouts, limits excessive inflammation and relieves skin redness after extraction. Imparts a cooling sensation on skin to help soothe breakout irritation.
Active Ingredients
Enzyme: Mild exfoliating, gentle to skin. Make skin smoother and radiant.
Nordihydroguaiaretic Acid: High antioxidant compare to Vitamin E, anti irritant and anti-inflammatory, Prevents the oxidation of oil thus reduce formation of blackhead and keep skin clearer.
Oleanolic Acid: Anti-oxidant, antimicrobial, anti-inflammatory and anti-aging properties.
Aloe Vera: Soothing & reduce redness, strengthens skin barrier.
Ingredients:
Purified water, Sodium PCA, Butylene Glycol, PEG-60 Almond Glycerides, Caprylyl Glycol, Carbomer, Nordihydroguaiaretic Acid, Oleanolic Aci, Bacillus ferment, Aloe Barbadensis leaf extract, Glycerin, Xanthan Gum, Lactoferrin, Lactenin, Chlorphenesin, Phenoxyethanol,