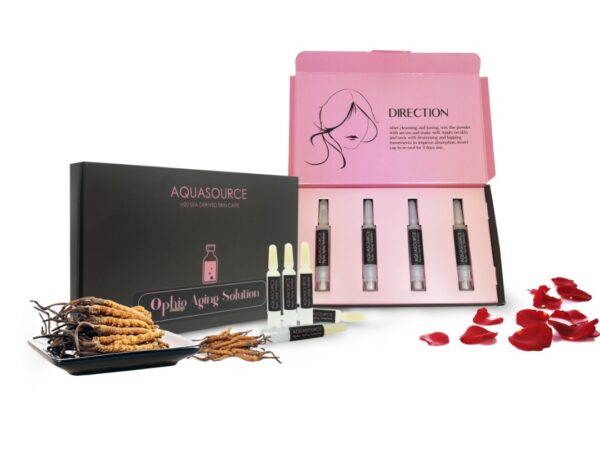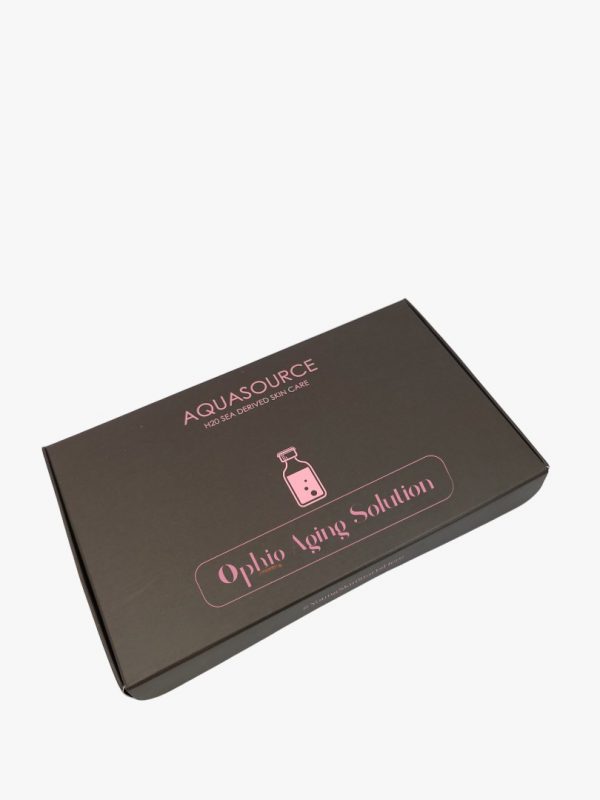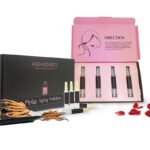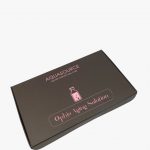 Ophio Aging Solution (2.5ml/4btls)
RM100.00
Size : 2.5ml / 5 btls
Retail Selling Price :
(WM) RM100  (EM)  RM110
New Launching
Description
Additional information
Additional Information 2
Description
Using Ophiocordyceps sinensis a valuable classical herbs that is almost as expensive as gold, to help in preserve youth and prolong the lifespan of cells with it's strong antioxidant effect. Wonderlight helps interacts with keratinocytes and melanocytes by blocking signal pathways involved in the melanin synthesis.
珍贵培植的冬虫夏是一种有价值的经典草本,几乎与黄金一样昂贵。有效提供高抗氧作用和延长细胞寿命并保存青春逆转初老。同时啤酒花萃取有效阻断角蛋白细胞和黑色素细胞相互作用信号通路形成黑色素合。
Skin Type : 
Aging Skin
Mature Skin
Pre-Mature Skin
Dull Complexion Skin
Dry skin
Direction :
Apply to skin in a thin layer and allow to dry before applying moisturiser.
———————————————————————————————————————————————————————-
Active Ingredients :
Powder :
| Cordyceps 冬虫夏草
An ancient precious herbal with strong antioxidant, strong antibacterial properties and proven whitening effect on skin. Due to biotechnology breakthrough, we successfully cultivate this precious herbs in Malaysia and bring down the costing to be beneficial to everyone. 古老珍贵药材,高抗氧抗菌及美白效果,由于生物科技的突破,我们成功把这珍贵的药材在马来西亚培植,把成本降低至每个人都能享用的药材。
| Sodium Ascorbyl Phosphate (SAP) Vitamin C
Anti-oxidant, lightens skin tone, fades discoloration, and fights acne. Increase collagen synthesis. 抗氧化剂,提亮肤色,淡化色素,并对抗痤疮。 增加胶原蛋白增生。
| Green Tea Extract 绿茶
Contains major polyphenolic compounds present in green tea, EGCG (epigallocatechin-3-gallate) a type of catechin with wide range of therapeutic properties, including: anti-oxidant, anti-inflammatory, effective at reducing sebum excretions in the skin & its excellent antioxidant effect in protecting the skin from aging. 绿茶中的儿茶素有效抑制油脂分泌,从而帮助减低暗疮的形成;加上其高抗氧的活性成分,有效帮助皮肤抗老化.
Serum :
| Moist 24 (Imperata Cylindirica Root Extract)
Able to penetrate skin deeply and easily. Very effective to treat fine lines, acne, blackhead, dullness and oiliness.
能够容易深入和穿透皮肤。非常有效的治疗细纹,痤疮,黑头,暗淡和油性。
| Dynalift (Sodium Polystyrene Sulfonate and Sorghum Bicolor Stalk Juice)
Forms a stretching film on the surface of the skin to provide an immediate and durable tightening effect. Firm and lift up the skin.
在皮肤表面形成拉伸膜,提供持久的紧固效果。结实紧致皮肤。
| Matrixyl Synthe g(Palmitoyl Tripeptide-38)
Anti wrinkle, firmness and tone up eye area, lighthen dark circle. 抗皱,紧致和调和眼睛区域,浅化黑眼圈。
| Wonderlight (Humulus Lupulus Extract)
Helps to decrease pigmentation due to age and stress. Interacts with keratinocytes and melanocytes by blocking signal pathways involved in the melanin synthesis. 有助于减少因年龄和压力而导致的色素衰变. 阻断角蛋白细胞和黑色素细胞相互作用信号通路形成黑色素合。
| Hyaluronic Acid
Super strength moisturiser that can hold 1000 x. Its weight in waterHydrate both skin's surface and deeper layer.
Reduce appearance of wrinkles. 超强保湿霜,可在水中容纳1000×重量,给予皮肤的表面和更深的层水份,减少皱纹的出现。
| Calmosensine
Reduce fine lines and wrinkles, pump up skin to look more energizing. 减少细纹和皱纹,皮肤看起来更有活力和丰满。
| Pacifeel (Mirabilis Jalapa Extract)
Improves skin resilience against aggressions to offer sensitive skin a reinforced protection in the long term. Reduce skin's redness. 提高皮肤抵御侵略的能力,长期为敏感皮肤提供强化保护,减少皮肤发红.
| Senstem (Plantago)
Lighten the skin by decrease the melanin production and give radiant skin result. 淡化色素和提亮肌肤
| Keratoline (Enzyme exfoliater)
Gently eliminates dead skin, smooth the skin's surface and promote cell renewal. 微去角质,给予细滑和促进细胞更新
| Rose Water 玫瑰的纯露
Rose water has anti-inflammatory properties that can help reduce the redness of irritated skin, get rid of acne, hydrate, revitalise and moisturise the skin giving it with that refreshed look. 玫瑰水具有抗炎特性,可以帮助减少刺激性皮肤的发红,摆脱痤疮,保湿,恢复和滋润皮肤。
Ingredients :
Purified water, Rosa Centifolia Flower Extract, Camellia Sinensis Leaf Extract, Homarine HCL, Erythritol, Butylene Glycol, Mirabilis Jalapa Extract, Propanediol, Olea Europaea Fruit Oil, Jasminum Officinale Oil, Paeonia Officinalis Oil, Prunus Serrulata Oil, Citrus Aurantium Amara Oil, Lavandula Angustifolia Oil, Polysorbate 80, Plantago Lanceolata Extract, Syringa Vulgaris Extract, N-hydroxysuccinimide, Chrysin, Palmitoyl Tripeptide, Palmitoyl Tetrapetide-7, Capric/Caprylic Triglyceride, Humulus Lupulus (Hops) Extract, Imperate Cylindrica Roots Extract, Glycerin, Sodium Polystyrene Sulfonate, Sorghum Bicolor Stalk Juice, DMDM Hydantoin, Sodium Ascorbyl Phospate, Epigallocatechin gallate, Ophiocordyceps Sinensis Extract.