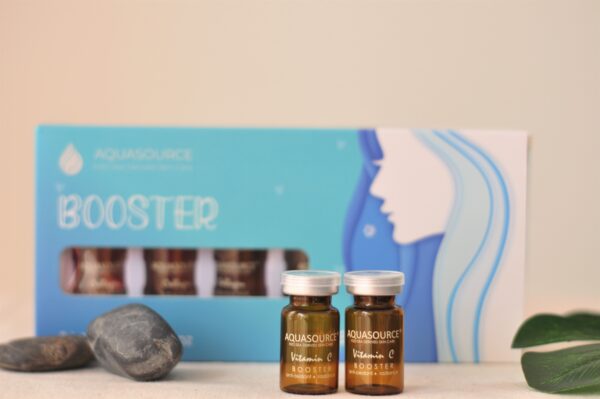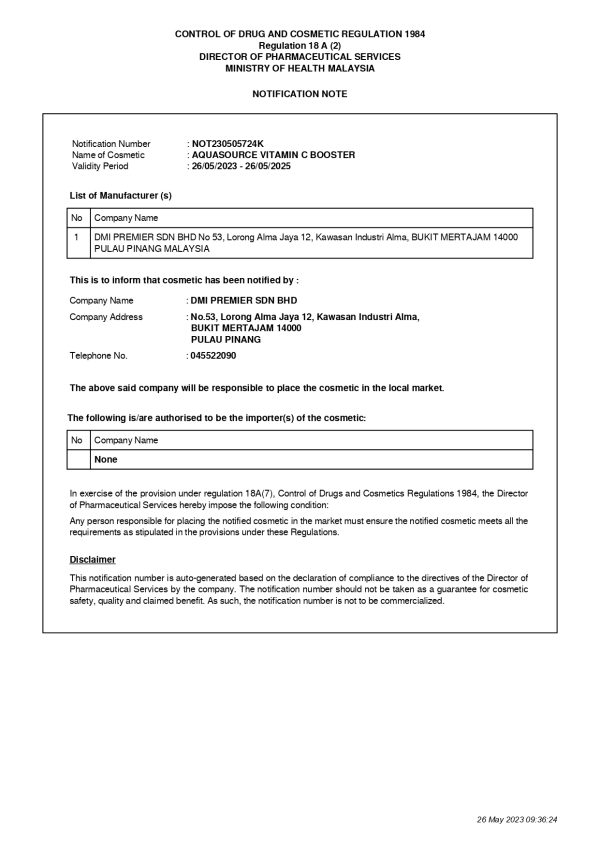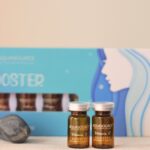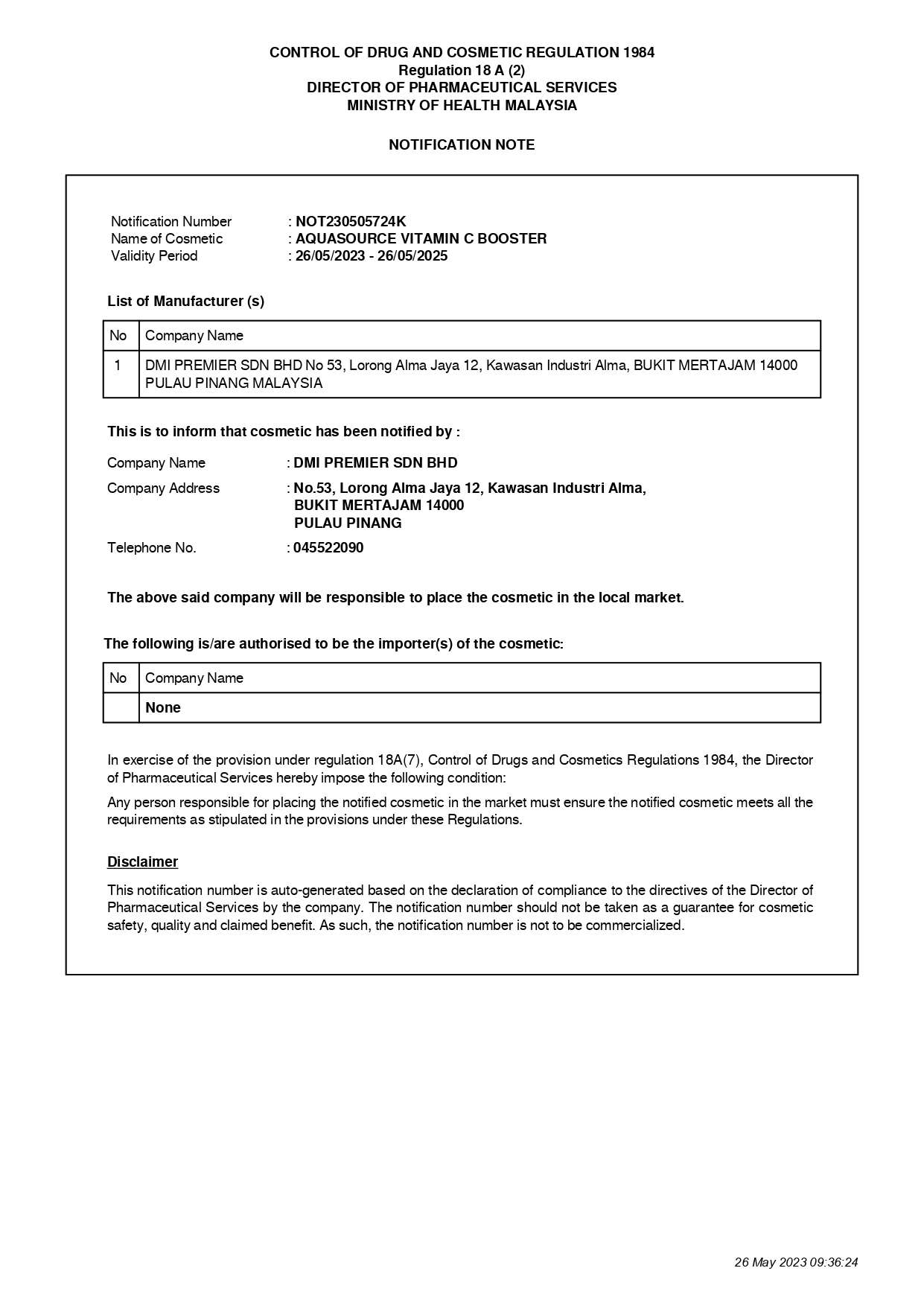 Vitamin C Booster (5ml/5btls)
RM56.00
Size : 5ml x 5btls
Retail Selling Price :
(WM) RM56  (EM)  RM64
Description
Additional information
Additional Information 2
Description
The power of vitamin C helps exfoliate. Together, the powerhouse ingredients visibly brighten, soften, hydrate, and smooth the skin. A fast-absorbing booster that strengthens and smooths skin while plumping up wrinkles.
维生素C有助去角质的成分和变亮,嫩滑,水份,并平滑的皮肤。快速地吸收,丰满皱纹的同时增强和抚平皮肤。
Skin Type : All Skin Type
Specially for :-
Dull complexion
Pre-Mature Skin
Aging skin
Mature Skin
Acne Marks
Freckles
Direction :
Apply to skin in a thin layer and gentle massage on whole face.Allow to dry before applying moisturiser.
---
Active Ingredients :
| Sodium Ascorbyl Phosphate (SAP) , Vitamin C
Antioxidant, lightens skin tone, fades discoloration, and fights acne. Increase collagen synthesis. 抗氧化剂,提亮肤色,淡化色素,并对抗痤疮。 增加胶原蛋白增生。
| Malic Acid
Is a good skin exfoliator, decreasing the production of melanin. 一个很好的角质原料,减少melanin生产。
| Marine Algae 海洋藻类
High moisturizing effect, avoid skin dehydration, protects against hyper- and hypotonic stress, desiccation and UV dehydration stress.高保湿效果,避免皮肤脱水,防止高和低温的刺激,干燥和紫外线脱水的压力。
| Peptide  肽
Prevent wrinkles and fine lines and give muscle relaxation. 防止皱纹和细纹,让肌肉放松。
Ingredients :
Aqua, Sodium PCA, Propylene Glycol, Hydrolyzed Sodium Hyaluronate, Camellia Sinensis Leaf Extract, Rosa Moschata Seed Oil, Sodium Ascorbyl Phosphate, Homarine HCl, Erythritol, Bacillus Ferment, Acetyl Dipeptide-1 Cetyl Ester, laureth-3, Imperata Cylindrica Root Extract, Malic Acid, Phenoxyethanol, Chlorphenesin.