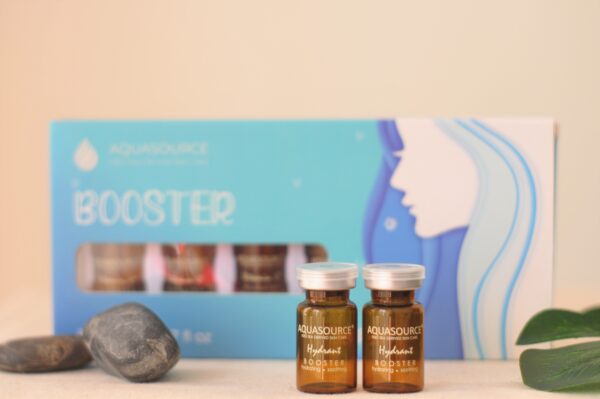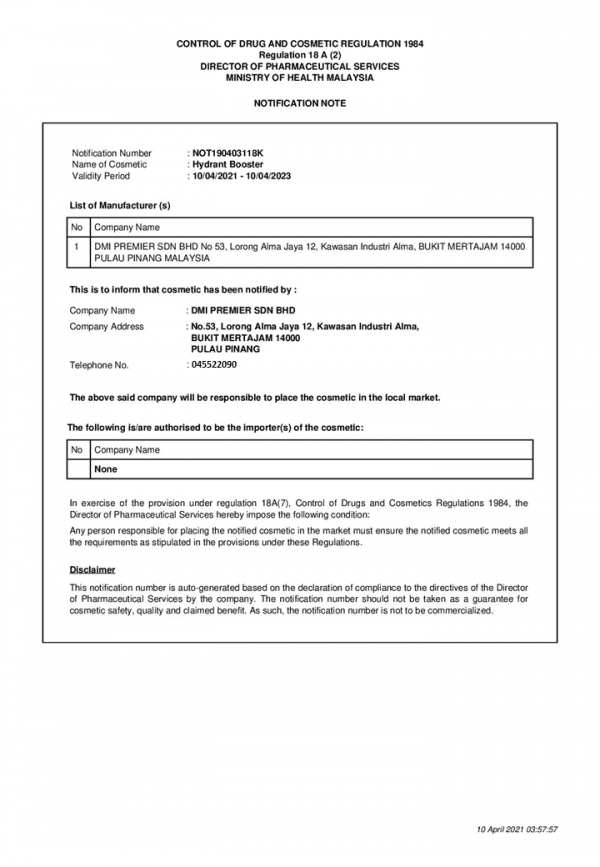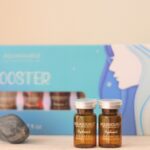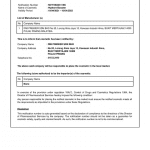 Hydrant Booster (5ml/5btls)
RM56.00
Size : 5ml x 5btls
Retail Selling Price :
(WM) RM56  (EM)  RM64
Description
Additional information
Additional Information 2
Description
Excellent for super dry and sensitive skin types. Sodium Hyaluronate create plumping effect, retain skin hydration, increase skin smoothness. Mirabilis Jalapa Extract heals cracked or chapped skin and soothes irritation.
非常适合超干和敏感的皮肤类型。透明质酸钠给予饱满效果,保持皮肤水份,增加皮肤平滑度。紫茉莉可以治愈破裂或裂开的皮肤、并舒缓刺激。
Skin Type : All Skin Type
Specially for :-
Dehydrated Skin
Dry Skin
Normal to Dry Skin
Direction :
Apply to skin in a thin layer and allow to dry before applying moisturiser.
---
Active Ingredients :
| Sodium Hyaluronate 透明质酸钠
 Can keep the skin moisturized smooth, delicate and tender, flexible, with anti-wrinkle, anti-wrinkle function. 可保持皮肤滋润光滑,细腻柔嫩,富有弹性,具有防皱、抗皱的作用。
Create plumping effect, retain skin hydration, increase skin smoothness. 形成丰满效果,维持皮肤水量,增加皮肤光滑度。
| Aloe Vera 芦荟
Calming 镇定 ,Repair agent 修复剂
| Mirabilis Jalapa Extract: 紫茉莉提取物
Strengthens the skin barrier, alleviates the skin discomfort, reduce skin inflammatory. 加强皮肤屏障,缓解皮肤不适,减少皮肤炎症和消红
| Imperata Cylindrira Roots Extract (Moist 24)  白茅根提取物
Provides skin hydration, moistures the epidermis up to 24Hours 提供皮肤水分, 保湿表皮长达 24小时
| Calmosensine
Prevent wrinkles and fine lines and give muscle relaxation. 预防皱纹和细纹,给与皮肤放松
Ingredients :
Water, Sodium PCA, Propylene Glycol, Diazolidinyl Urea, Iodopropynyl Butylcarbamate, Ceteareth-20, Homarine HCL, Erythrithol, Acetyl Dipeptide-1 Cetyl Ester, Laureth-3, Hydroxyethylcellulose, Hyaluronic acid, Aloe Barbadensis leaf extract, Mirabilis Jalapa Extract, Imperata Cylindrica Root Extract, Phenoxyethanol, Chlorphenesin.