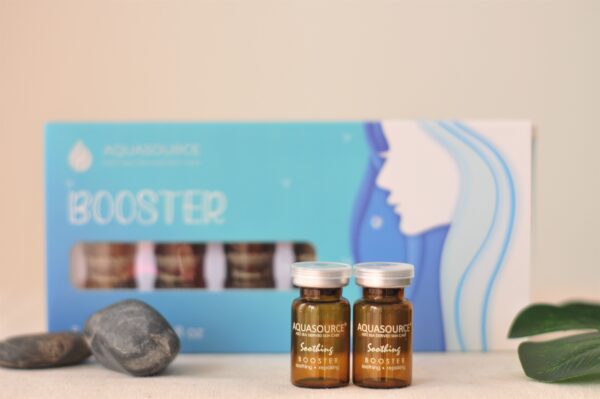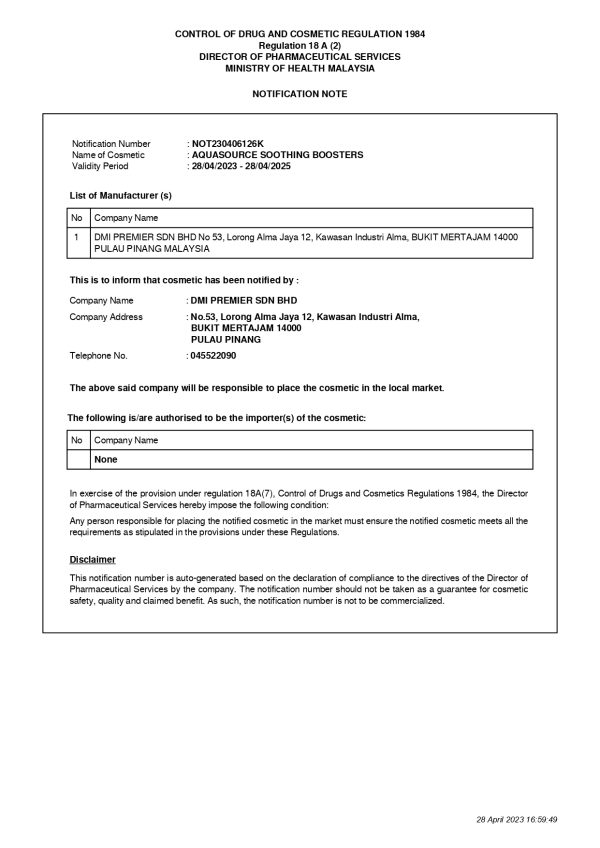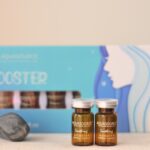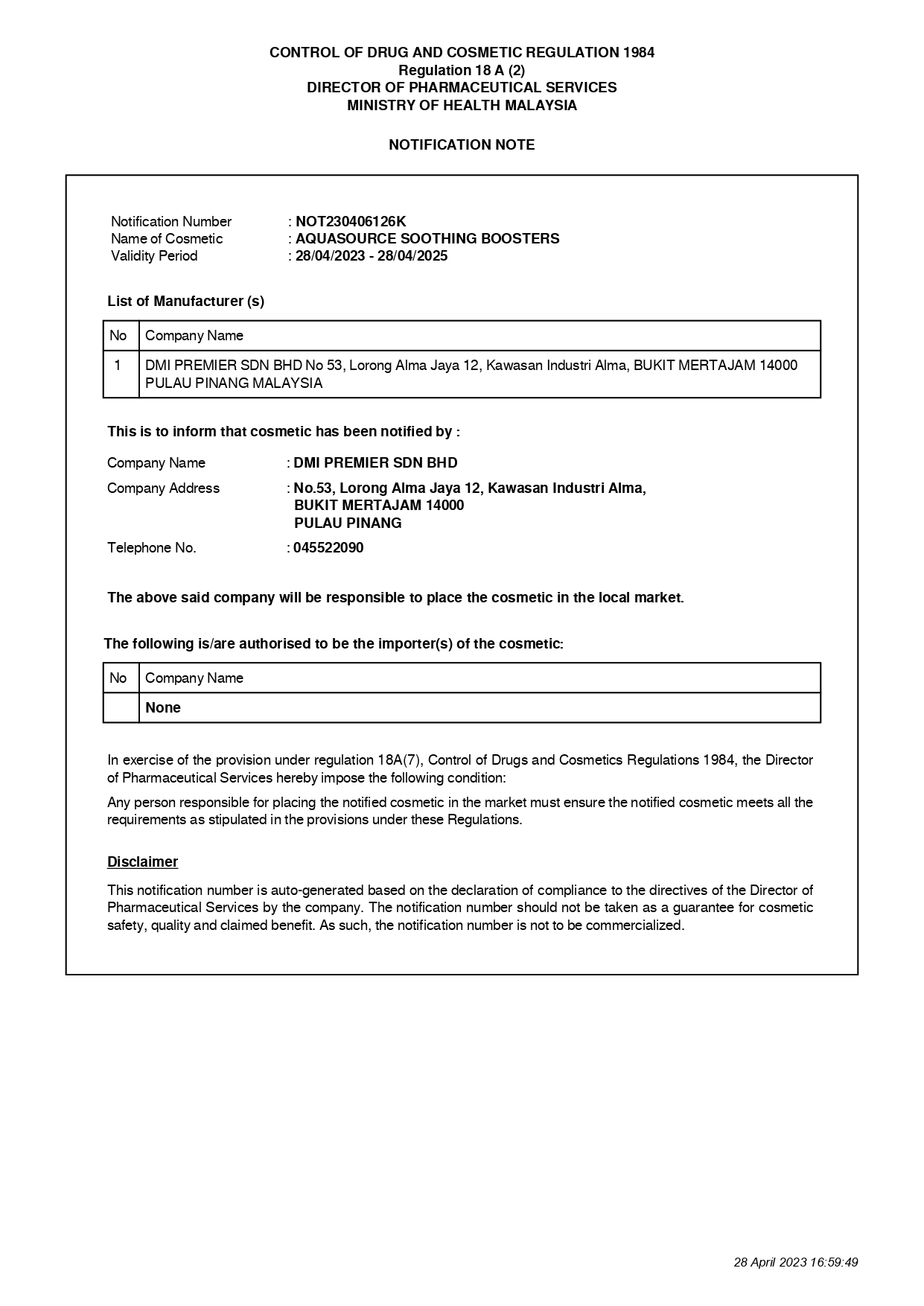 Soothing Booster (5ml/5btls)
RM56.00
Size : 5ml x 5btls
Retail Selling Price :
(WM) RM56  (EM)  RM64
Description
Additional information
Additional Information 2
Description
A Lightweight serum absorbs into the skin and providing natural protection. With Mirabilis Jalapa Extract to soothe and calm the skin.
轻盈质地,容易被吸收的镇定退红修复安瓶,给与肌肤天然的保护层。添加紫茉莉有效的抗敏及舒缓。
Skin Type :
Sensitive Skin (Redness, Stinging, itching and burning help in determining skin condition.)
Direction :
Apply to skin in a thin layer and allow to dry before applying moisturiser.
---
Active Ingredients :
| Marine Algae 海洋藻类
 High moisturizing effect, avoid skin dehydration, protects against hyper- and hypotonic stress, desiccation and UV dehydration stress. 高保湿效果,避免皮肤脱水,防止高和低温的刺激,干燥和紫外线脱水的压力。
| Sodium Hyaluronate 透明质酸钠
Can keep the skin moisturized smooth, delicate and tender, flexible, with anti-wrinkle, anti-wrinkle function.可保持皮肤滋润光滑,细腻柔嫩,富有弹性,具有防皱、抗皱的作用。
Create plumping effect, retain skin hydration, increase skin smoothness. 形成丰满效果,维持皮肤水量,增加皮肤光滑度。
| Argan Oil 坚果油
Thanks to high levels of vitamin E and essential fatty acids (namely, oleic acid and linoleic acid) argan oil has extremely hydrating effects for dry skin. 含有很高的维生素E和必需脂肪酸。坚果油对干燥的皮肤具有极大的保湿作用。
| Mirabilis Jalapa Extract 紫茉莉提取物
Strengthens the skin barrier, alleviates the skin discomfort, reduce skin inflammatory and redness 加强皮肤屏障,缓解皮肤不适,减少皮肤炎症和消红
Ingredients :
Purified water, Sodium PCA, Hamamelis Virginiana flower extract, Camellia Sinensis (Green Tea) Extract, Homarine HCL, Erythritol, Sodium Hyaluronate, Aloe Barbadensis leaf extract, Butylene Glycol, lareth-, Hydroethylcellulose, Acetyl Dipeptide-1 Cetyl Ester, Mirabilis Jalapa Extract, Argania Spinosa Kernel Oil, Tocopheryl Acetate, Marine Algae, Chlorphenesin, Phenoxyethanol.