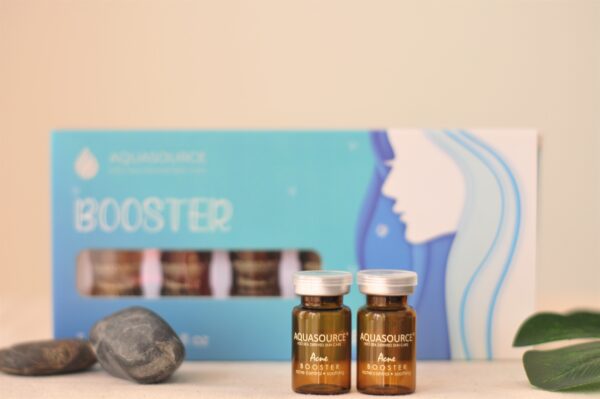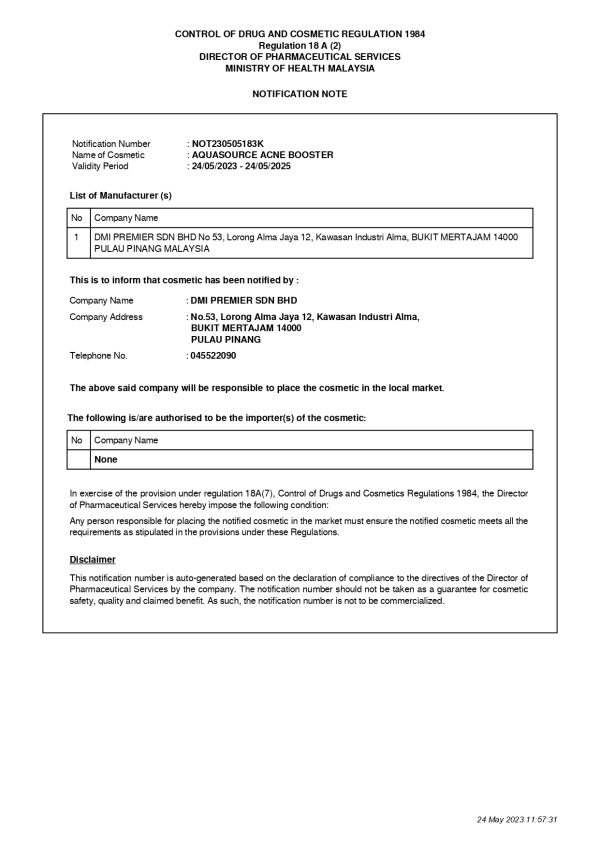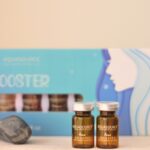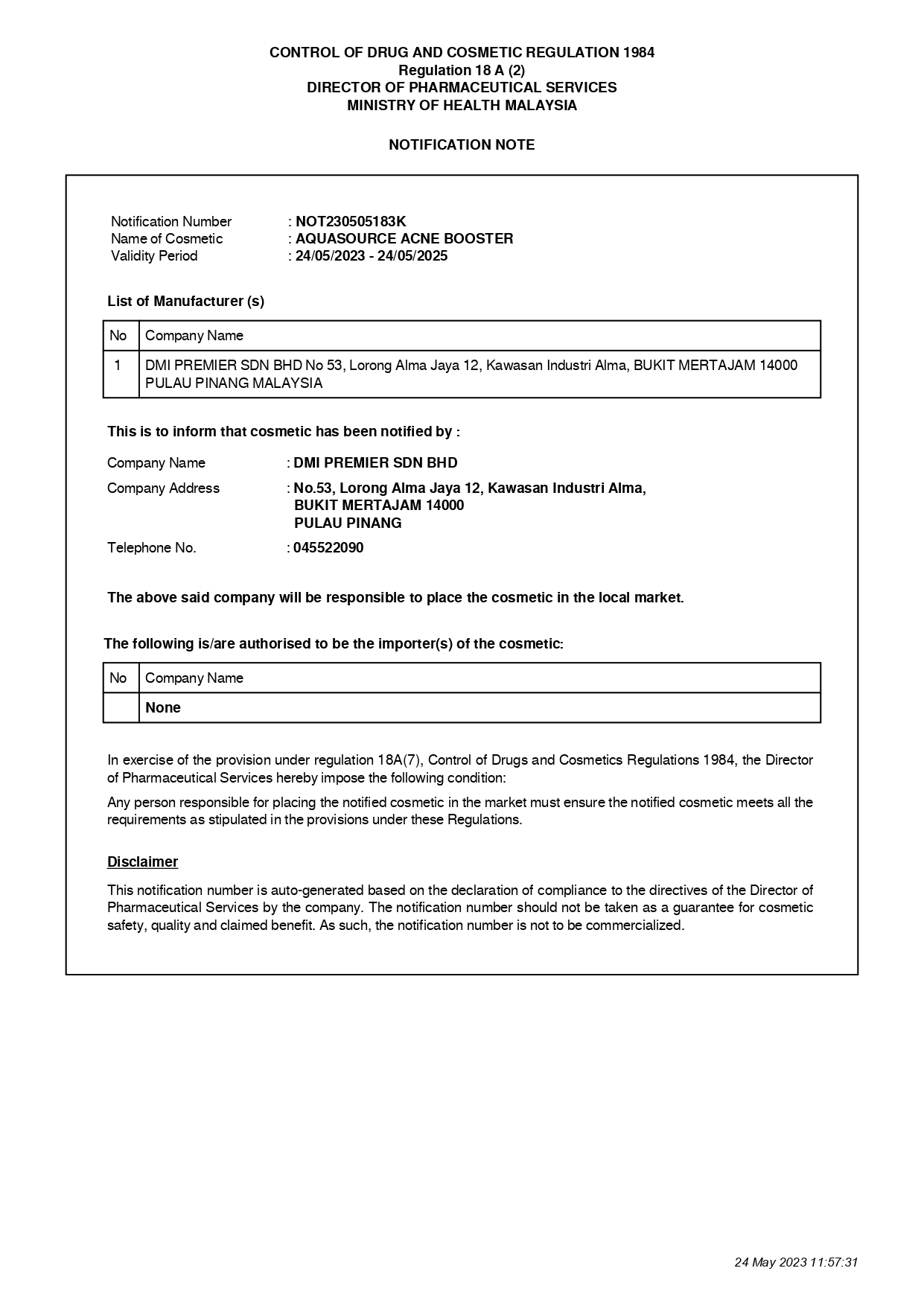 Acne Booster (5ml/5btls)
RM56.00
Size : 5ml x 5btls
Retail Selling Price :
(WM) RM56  (EM)  RM64
Description
Additional information
Additional Information 2
Description
Reduce breakouts, unclog pores, and clear with this powerful serum packed with aloe vera, enzyme, Nordihydroguaiaretic Acid and Oleanolic Acid. Clears while soothes.

丰富的芦荟,酵素和齐墩果酸有效抗痘及减少发炎。清除同时给与舒缓
Skin Type : Oily to dry & Teenager Skin
Specially for :-   
Acne: 
Direction :
Apply to skin in a thin layer on spot area and allow to dry before applying moisturizer.
---
Active Ingredients :
| Bacillus ferment Enzyme
Mild exfoliating effect. Give skin more smooth and glow.
Natural enzymes that eliminate dead skin cells to smooth the skin's surface 天然酵素,消除死皮细胞,平滑皮肤表面。
Its helps the outer layer of the skin to loosen and shed naturally too. 帮助皮肤的外层自然分解和脱落。
| Nordihydroguaiaretic Acid
High antioxidant compare to Vitamin E, anti irritant and anti-inflammatory. Prevents the oxidation of oil thus reduce formation of blackhead and keep skin clearer. 比起维生素E有更加高抗氧,抵抗刺激和抗发炎。防止油氧化,从而减少黑头的形成,保持皮肤更清晰。
| Oleanolic Acid 齐墩果酸
Anti-oxidant, antimicrobial, anti-inflammatory and anti-aging properties. 抗氧化,抗菌,抗发炎和防老功效
| Aloe Vera
Soothing, reduce redness and strengthens skin barrier. 舒缓,减少红肿和强化皮肤屏障
Ingredients :
Purified water, Sodium PCA, Butylene Glycol, PEG-60 Almond Glycerides, Caprylyl Glycol, Carbomer, Nordihydroguaiaretic Acid, Oleanolic Aci, Bacillus ferment, Aloe Barbadensis leaf extract, Glycerin, Xanthan Gum, Lactoferrin, Lactenin, Chlorphenesin, Phenoxyethanol