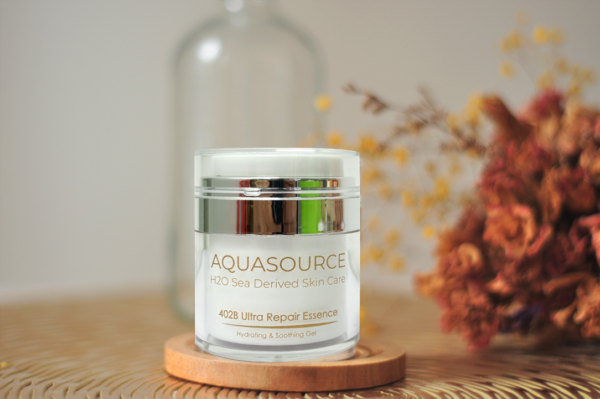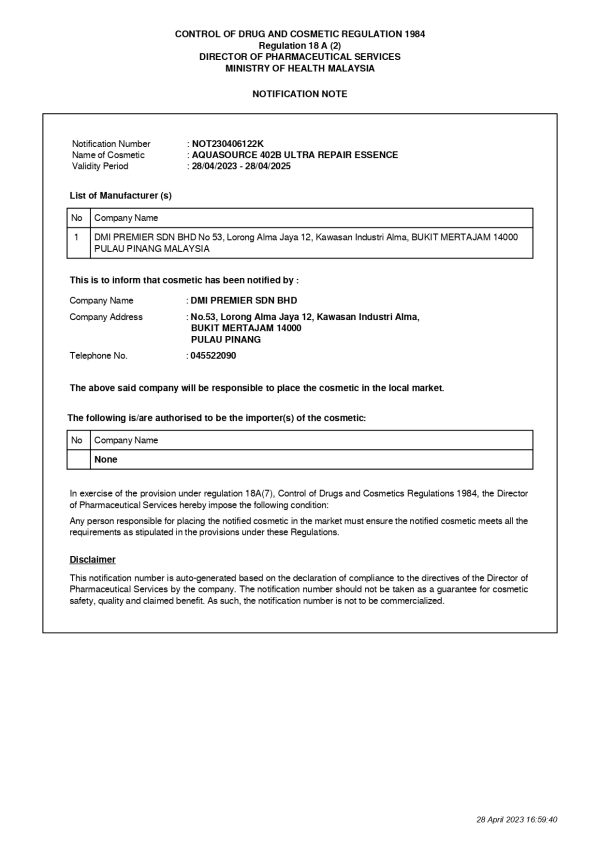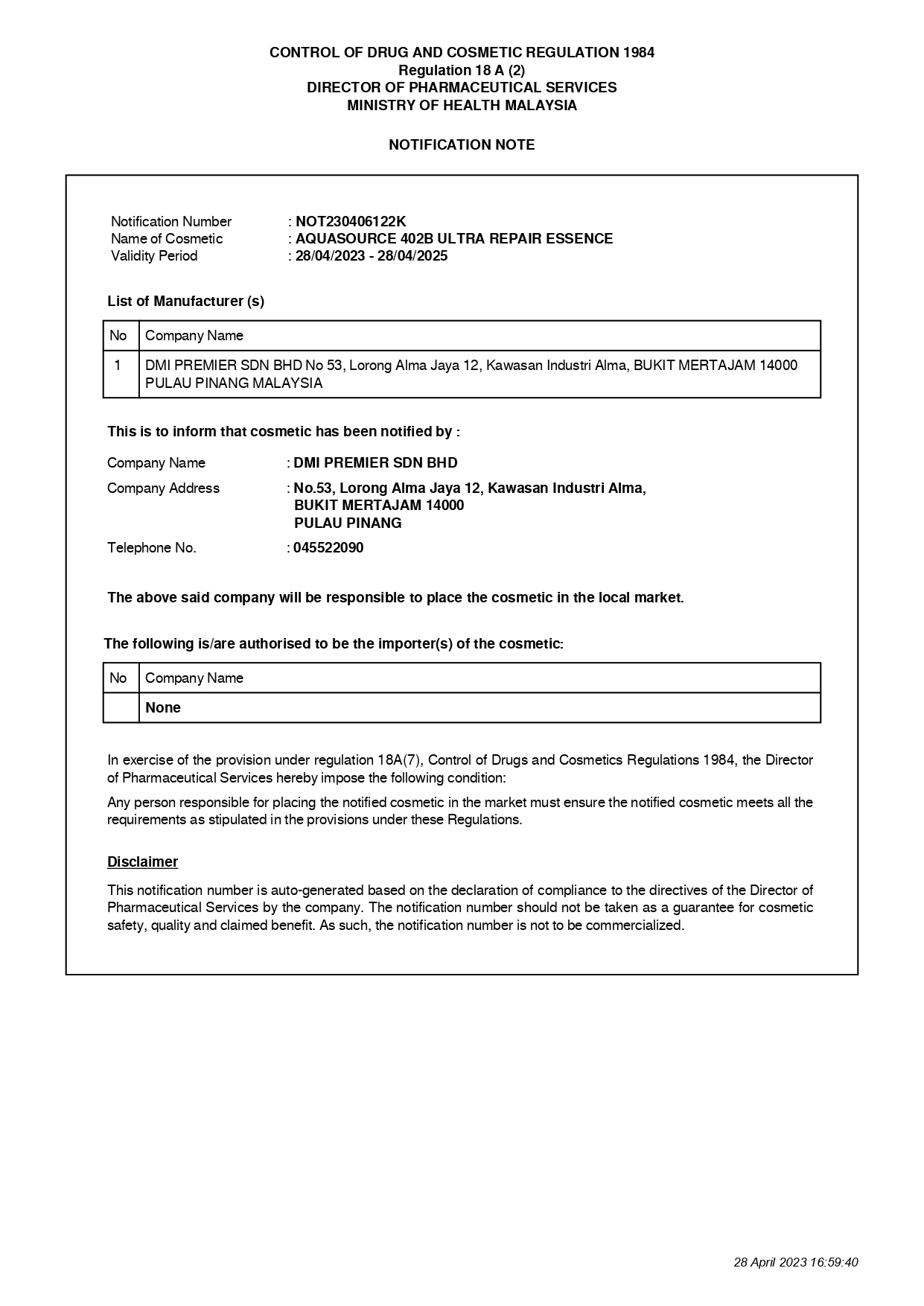 402B Ultra Repair Essence (50ml)
RM152.00
Size : 50ml
Retail Selling Price :
(WM) RM152  (EM)  RM162
Description
Additional information
Additional Information 2
Description
Soothing and fortifying Essence. Tightly holds moisture to keep the skin moisturized for a long time. Soothes your skin and strengthens your moisture barrier.
舒缓强化保湿凝胶。紧握水分,使皮肤长时间保湿。舒缓皮肤,增强皮肤屏障。
Skin Type : All Skin Type
Direction :
Apply using light fingertip pressure in upward strokes to face and neck.
———————————————————————————————————————————————————————-
Active Ingredients :
| Mirabilis Jalapa Extract 紫茉莉提取物
Strengthens the skin barrier, alleviates the skin discomfort, reduce skin inflammatory and redness. 加强皮肤屏障,缓解皮肤不适,减少皮肤炎症和消红
| Aqualance™
Acts as an osmo-protecting, moisturizing and hydrating agent. It ensures aqua-homeostasis of the skin cells and progressively rehydrates different layers of the skin. 一种保湿剂,它确保皮肤细胞的水平衡,并逐渐补充水分不同层的皮肤。
| Chamomilla Recutita Extract
Soothing and anti-inflammatory 舒缓和抗发炎
| Calmosensine™ SP
Acts as an anti-aging, calming and soothing agent. 抗衰老、镇静、舒缓剂。
Ingredients :
Purified water, Glycerin, Chamomilla Recutita Extract, Carbomer, Allantoin, Propylene Glycol, Homarine HCL, Erythritol, Butylene Glycol, Laureth-3, Acetyl Dipeptide-1 Cetyl Ester, Hydroxyethycellulose, Mirabilis Jalapa Extract, Phenoxyethanol, Chlorphenesin, Caprylyl Glycol, Chlorphenesin, Diazolidinyl urea.