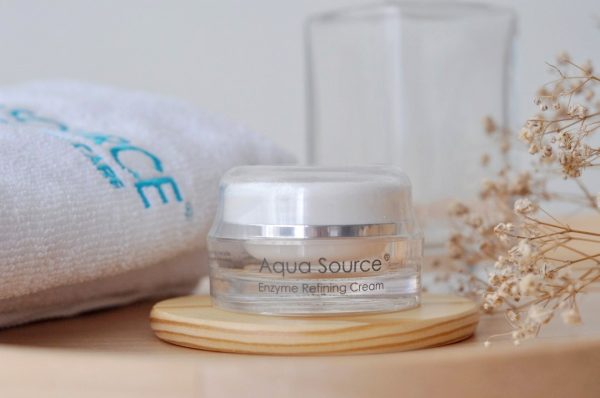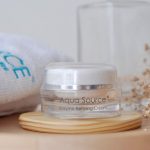 403A Enzyme Refining Cream (20g)
RM136.00
Size : 20g
Retail Selling Price :
(WM) RM136  (EM)  RM146
Description
Additional information
Additional Information 2
Description
Enzymatic Cream for regenerates and whitening the skin with a smooth and non-greasy finish, it nourishes and renews skin with advanced hydration and conditioning. It also enhances radiance for a clearer and brighter more youthful complexion.
酵素美肤霜给予再生和美白肌肤。光滑和不油腻的质感,它滋养和更新皮肤同时加强水份和调理。它还加强提亮肤色让肌肤清晰、明亮、拥有更年轻的光泽。
Skin Type : Specially for :-
Tired Skin
Dull Complexion
Lack Adsorption
Pigmentation
Aging Skin
Direction :
Apply using light fingertip pressure in upward strokes to face and neck.
———————————————————————————————————————————————————————-
Active Ingredients :
| Bacillus Ferment Enzyme 枯草桿菌
Natural enzymes that eliminate dead skin cells to smooth the skin's surface. Its helps the outer layer of the skin to loosen and shed naturally too. 天然酶,消除死皮细胞,平滑皮肤表面。帮助皮肤的外层自然分解和脱落。
| Imperata Cylindrira Roots Extract (Moist 24) 白茅根提取物
Provides skin hydration, moistures the epidermis up to 24Hours. 提供皮肤水分, 保湿表皮长达 24小时。
| Camellia Sinensis Leaf Extract
It is a powerful skin antioxidant, has anti-inflammatory powers, can repair DNA damaged by UV radiation, can protect the skin from UVB radiation and reduce water loss through the epidermis. 它是一种强大的皮肤抗氧化剂,具有抗炎能力,可修复紫外线辐射受损的DNA,可保护皮肤免受紫外线辐射,减少表皮水分流失。
| Sodium Ascorbyl Phosphate (SAP) , Vitamin C
Antioxidant, lightens skin tone, fades discoloration and fights acne. Increase collagen synthesis. 抗氧化剂,提亮肤色,淡化色素,并对抗痤疮。 增加胶原蛋白增生
Ingredients :
Purified water, Dimethicone, Wheat Oil Germ Refined, Glycerin, Yeast extract, Camellia Sinensis leaf extract, Homarine HCL, Erythritol, Sodium Hyaluronate, Carbomer, Acetyl dipeptide-1, Cetyl Ester, Laureth-3, Hydroethylcellulose, Butylene Glycol, Sodium Ascorbyl Phosphate, Black Tea ferment, Palmitoyl tetrapeptide 38, N-Hydroxysuccinimide, Chrysin, Palmitoyl Tripeptide-1, Palmitoyl Tetrapeptide-7, Hesperidin Methyl Chalcone, Steareth-20, Dipeptide-2, Imperata Cylindrica Roots Extract, Aloe Barbadensis leaf extract, Phenoxyethanol, Chlorphenesin.