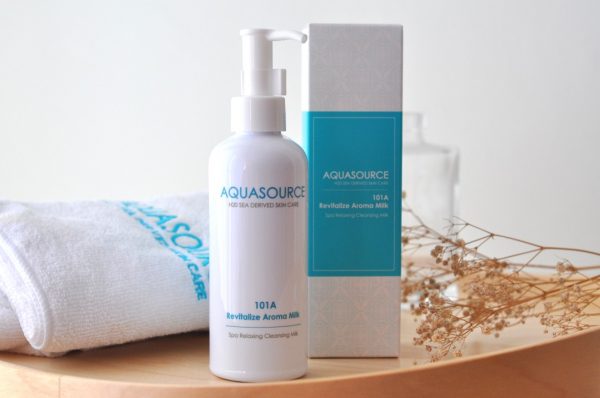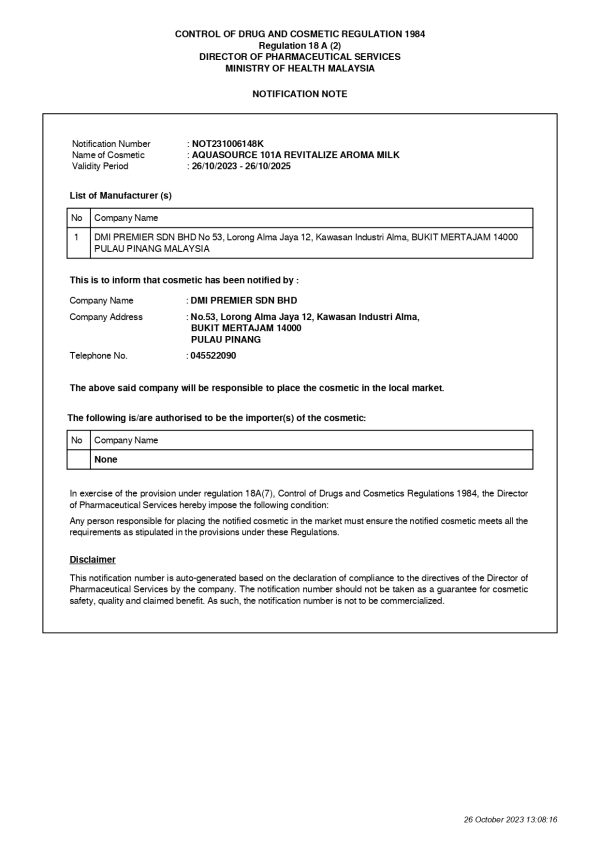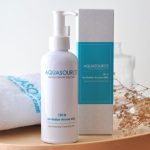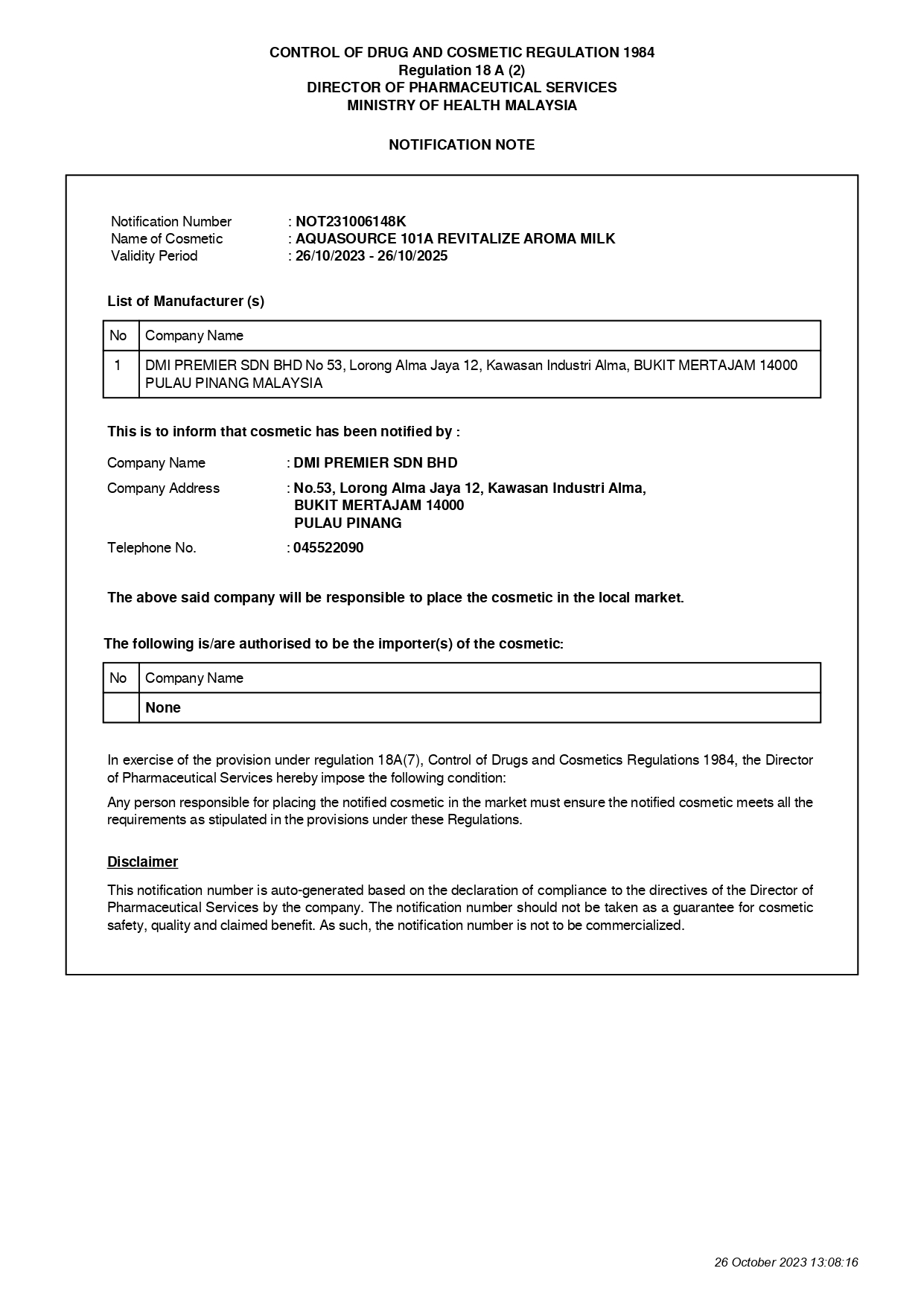 101A Revitalize Aroma Milk (200ml)
S$34.95
Size : 200ml
Retail Selling Price :
(WM) RM122  (EM)  RM132
Description
Additional information
Additional Information 2
Description
A light textured cleansing milk with essential oils of lavender and orange balance and relax the whislst soften the skin surface for better adsorption.
轻盈质地的洁脸乳,含有薰衣草和柑橘的精油,可以平衡和放松皮肤。同时软化皮肤表面,加强吸收能力。
Skin Type : All Skin Type
Specially for :-
Mature Skin
Heavy Make Up
Dull Complexion
Oily Skin
Direction :
Apply into dry hands and massage over dry face. Wet hands and continue massaging to emulsify. Rinse with lukewarm water.
———————————————————————————————————————————————————————-
Active Ingredients :
| Orange Essential Oil  柑橘精油
Improving your skin tone, elasticity, and hydration 改善肤色, 弹性和水分
Anti-oxidant 抗氧化
| Lavender Essential Oil 薰衣草精油
Balancing sebum secretion 平衡皮脂分泌
Calming n relaxing 有镇静, 放松心情的效果
| Centella Asiatica Root Extract  积雪草
Antioxidant, soothes, hydrating 抗氧化剂, 舒缓, 保湿
| Ginkgo Leaf  银杏叶
Increase skin moisture and smoothness 增加皮肤水分和光滑度
| Phytofoam 
A gentle cleansing agent come from botanical. 温和起泡剂适合敏肌肤
Ingredients :
Purified water, Hydrogenated Polydecene, Glyceryl Stearate, PEG- 100 Stearate, Propylene Glycol, Sodium Polyacrylate, Capric Triglyceride, Paraffinum Liquidum, Tri(PPG-3 Myristyl Ether) Citrate, Acacia Concinna Fruit Extract, Balanites Aegyptiaca Fruit Extract, Gypsophila Paniculata Root Extract Sodium Laurate, Trideceth-6,Disodium Cocoamphodiacetate, Sodium Lactate, Cetyl Alcohol, Ceteareth-20, Ginkgo Leaf Extract, Centella Asiatica Extract, Xanthan Gum, Magnesium Aluminium Silicate, Imperata Cylindrica Root Extract, Sodium Ascorbyl Phosphate, Citrus aurantium dulcis (Orange) Peel Oil Lavandula Angustigolia Oil, Phenoxyethanol, Chlorphenesin, Marine Algae.