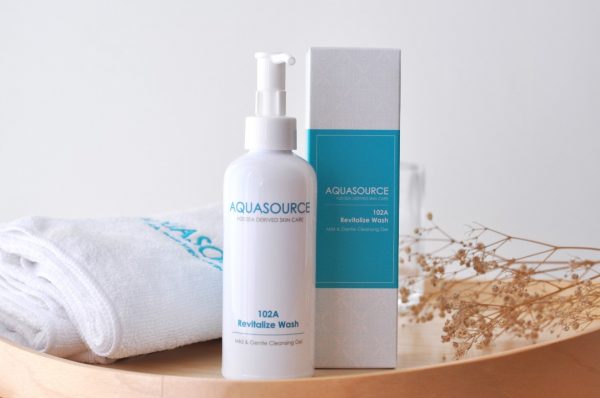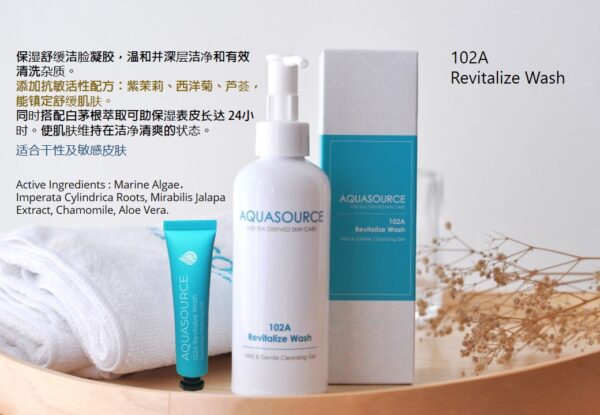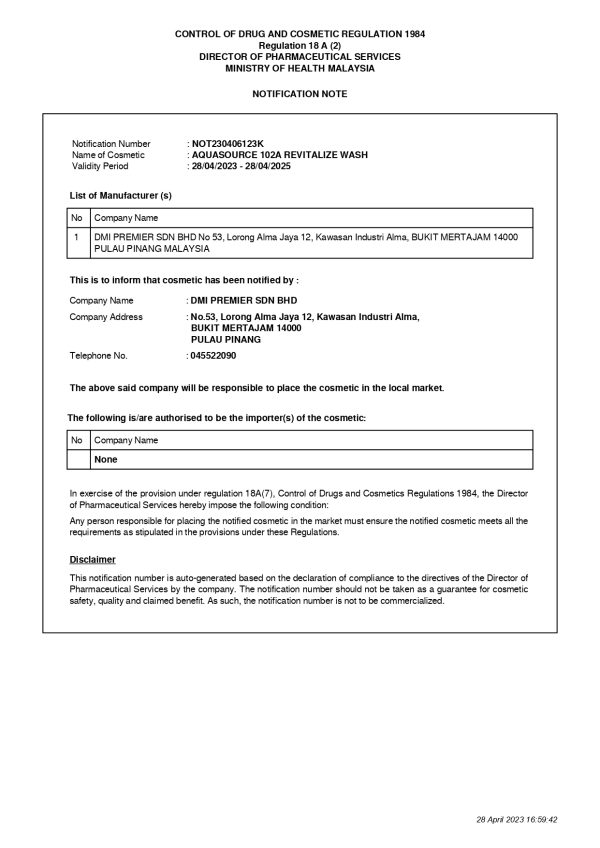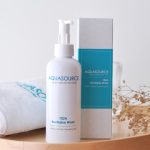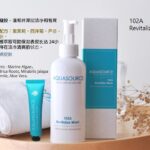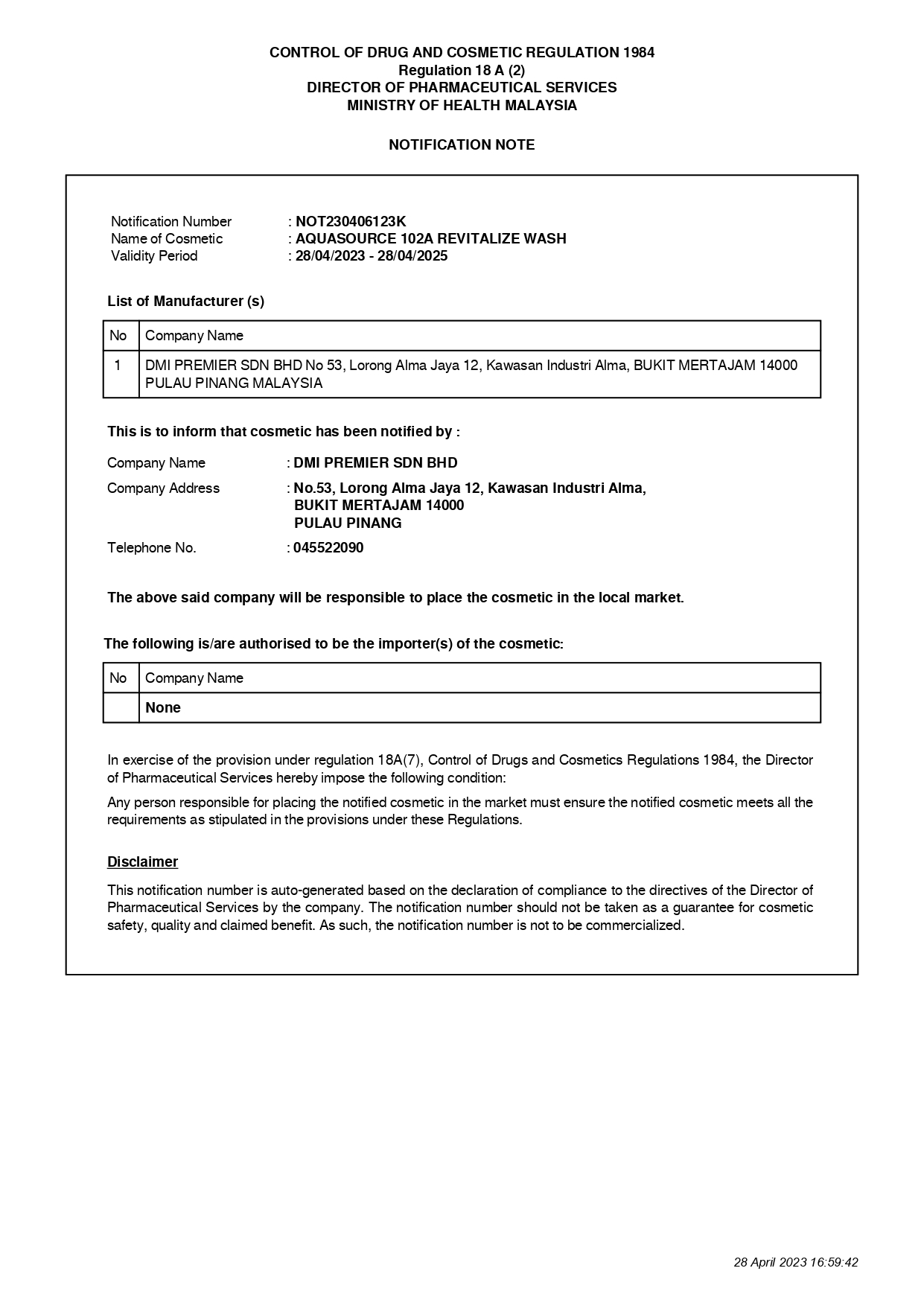 102A Revitalize Wash (200ml)
RM122.00
Size : 200ml
Retail Selling Price :
(WM) RM122  (EM)  RM132
Description
Additional information
Additional Information 2
Description
Gentle gel based foaming cleanser enrich with plant extracts to maintain skin hydration . Infused with aloe vera, chamomile and algae to cleanse, soothe and hydrate the skin.
保湿舒缓洁脸凝胶,温和并深层洁净和有效清洗杂质。添加抗敏活性配方:紫茉莉,西洋菊,芦荟,能镇定舒缓肌肤。同时搭配白茅根萃取可助保湿表皮长达 24小时,使肌肤维持在洁净清爽的状态。适合干性及敏感皮肤。
Skin Type : All Skin Type
Specially for :-
Dry Skin
Dehydrated Skin
Sensitive Skin
Direction :
Apply on a small amount of 102A Revitalize Wash on face. Add water and  work into foaming lather.
---
Active Ingredients :
| Marine Algae 海洋藻类
High moisturizing effect, avoid skin dehydration, protects against hyper- and hypotonic stress, desiccation and UV dehydration stress. 高保湿效果,避免皮肤脱水,防止高和低温的刺激,避免干燥和紫外线脱水的压力。
|Imperata Cylindrica Roots Extract (Moist 24) 白茅根提取物
Provides skin hydration, moistures the epidermis up to 24Hours 提供皮肤水份, 保湿表皮长达 24小时
|Mirabilis Jalapa Extract 紫茉莉提取物
Strengthens the skin barrier, alleviates the skin discomfort, reduce skin inflammatory and redness 加强皮肤屏障,缓解皮肤不适,减少皮肤炎症和消红
|Chamomile 西洋菊  & Aloe Vera 芦荟
Soothing, Calming, Repair Agent 舒缓镇定修复剂
Ingredients :
Purified water, Sodium Lauryl Sulfate, Cocamidopropyl Betaine, Cocamide DEA, Acacia Concinna Fruit Extract, Balanites Aegyptiaca Fruit Extract, Gypsophila Paniculata Root Extract Homarine HCL, Erythritol, Laureth-3, Hydroxyethylcellulose, Acetyl Dipeptide-1 Cetyl Ester,Butylene Glycol, Mirabilis Jalapa Extract, Imperata Cylindrica Root Extract, DMDM Hydantoin, Trisodium EDTA, Phenoxyethanol, Chlorphenesin.