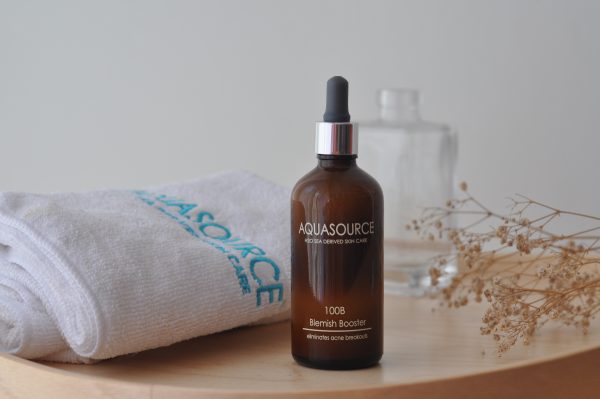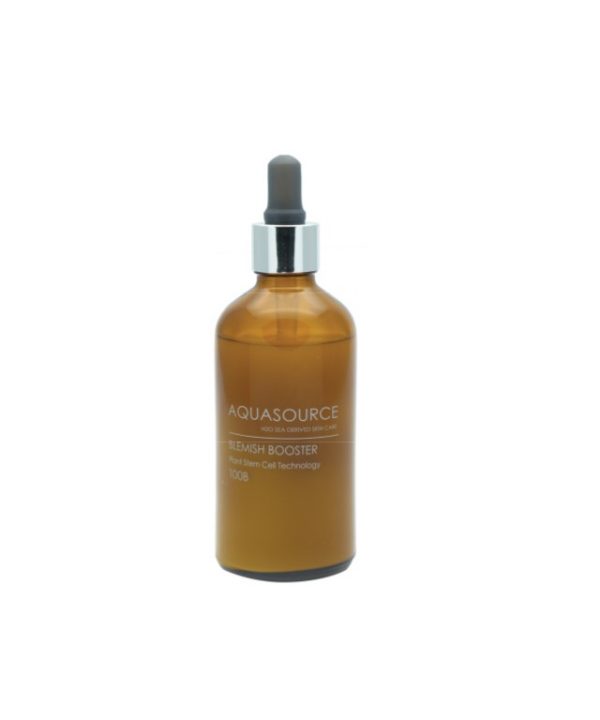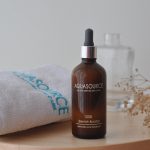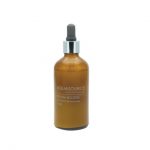 100B Blemish Booster (100ml)
RM95.00
Size : 100ml
Retail Selling Price :
(WM) RM95  (EM)  RM103
Description
Additional information
Additional Information 2
Description
Quickly remove excess oil to keep skin clean and fresh. Infused with multi acid fruits acid stimulates natural exfoliation, helping to clear impacted follicles and control excess sebum oil and aid in the prevention of acne breakouts .
快速去除多余的油,以保持皮肤清洁和新鲜。注入各种水果酸刺激自然的分解角质,帮助清除受影响的毛孔和控油效果,并且预防粉刺。
Skin Type : All Skin Type
Specially for :-
Acne Skin
Combination Skin
Oily Skin
Direction :
After well-matched apply to skin in a thin layer on spot area and allow to dry before applying moisturiser
---
Active Ingredients :
| Ac Net (Oleanolic acid & Nordihydroguairetic acid) 
Fights "break-out" by reducing hyperseborrhoea, hyperkeratosis, inflammation and bacterial proliferation, control bacterial growth. 可以控制细菌生长引起痘痘爆发。减少炎症和细菌增殖。
| Kombuchka 红茶菌
Reduce skin roughness and glycation. 转换疲累的肤色变去健康肤色, 提高皮肤亮泽, 减少皮肤粗糙度。
| Sebomine
Anti-irritant ingredients that has antimicrobial activity 具有抗菌活性的抗刺激性成分
| Kaolin高岭土
Clay cleans traces of dirt, and bacteria effectively from your skin. It does not clog the skin pores and cause breakouts.
粘土有效地从皮肤上清除污垢和预防细菌滋长。它不会堵塞皮肤毛孔和再度发炎。
Ingredients :
Purified water, Kaolin, Denatured alcohol, Lactic acid, Camphor, Propylene Glycol, Oleanolic acid, Nordihydroguairetic, Black Tea Ferment, Aloe Barbendensis, Hydroxyethylcellulose, Acetyl dipeptide-1 cetyl ester, lactofernin, Diazolidinyl Urea, Iodopropynyl Butylcarbamate, Menthol, Phenoxyethanol.