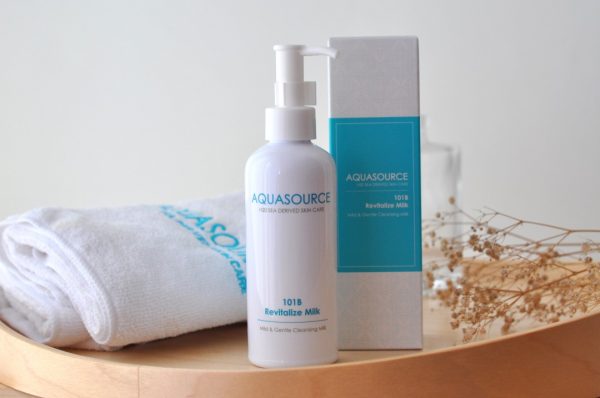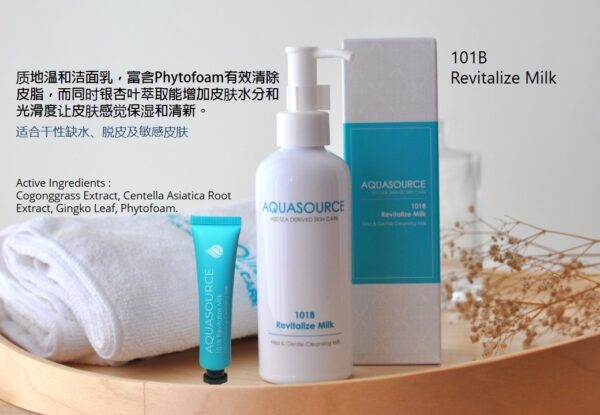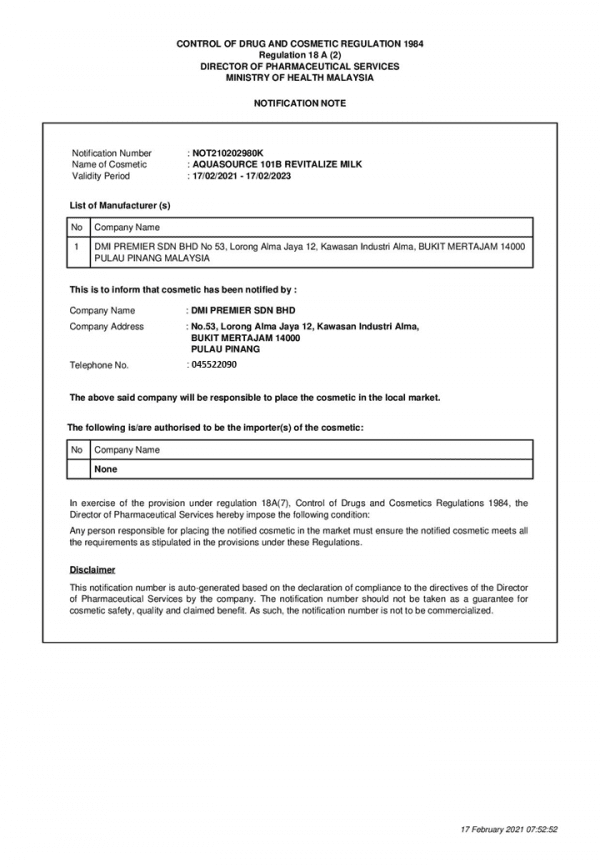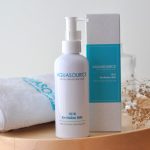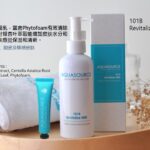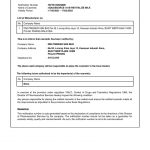 101B Revitalize Milk (200ml)
RM122.00
Size : 200ml
Retail Selling Price :
(WM) RM122  (EM)  RM132
Description
Additional information
Additional Information 2
Description
Unique blend of tropical plant extracts that cleanses the skin effectively while leaving the skin feeling moist and fresh.
独特的热带植物混合提取物,有效清洁皮肤,同时让皮肤感觉保湿和清新。
Skin Type : All Skin Type
Specially for :-
Dry Skin
Dehydrated Skin
Sensitive Skin
Direction :
Apply on a small amount of 101B Revitalize Milk into dry hands with circular movement until semi dry. Emulsify with wet hands using light circular movement.
———————————————————————————————————————————————————————-
Active Ingredients :
| Imperata Cylindrira Roots Extract (Moist 24) 白茅根提取物
Provides skin hydration, moistures the epidermis up to 24Hours  提供皮肤水份, 保湿表皮长达 24小时
| Centella Asiatica Root Extract 积雪草
Antioxidant, soothes, hydrating  抗氧化剂, 舒缓, 保湿
| Gingko Leaf  银杏叶
Increase skin moisture and smoothness 增加皮肤水分和光滑度
| Phytofoam 
A gentle cleansing agent for hyper sensitive skin. 温和起泡剂适合敏肌肤
Ingredients :
Purified water, Hydrogenated Polydecene, Glyceryl Stearate, PEG- 100 Stearate, Propylene Glycol, Sodium Polyacrylate, Capric Triglyceride, Paraffinum Liquidum, Tri(PPG-3 Myristyl Ether) Citrate, Acacia Concinna Fruit Extract, Balanites Aegyptiaca Fruit  Extract, Gypsophila Paniculata Root Extract Sodium Laurate, Trideceth-6,Disodium Cocoamphodiacetate, Sodium Lactate, Cetyl Alcohol, Ceteareth-20, Ginkgo Leaf Extract, Centella Asiatica Extract, Xanthan Gum, Magnesium Aluminium Silicate, Imperata Cylindrica Root Extract,Cucumis Sativus Seed Oil, Phenoxyethanol, Chlorphenesin.