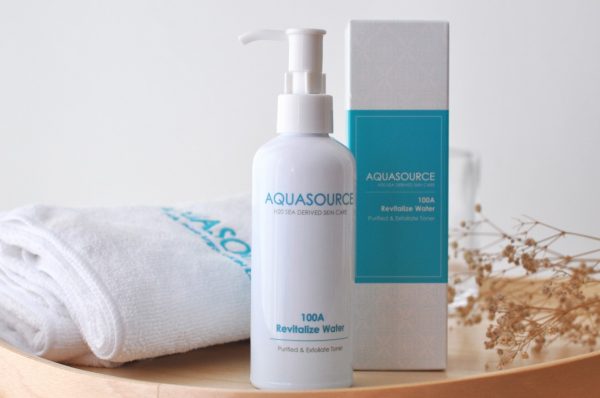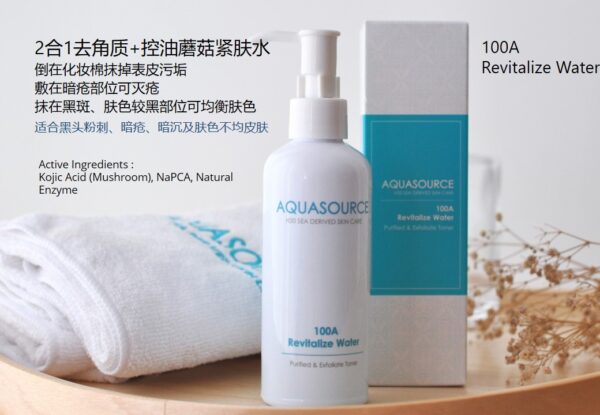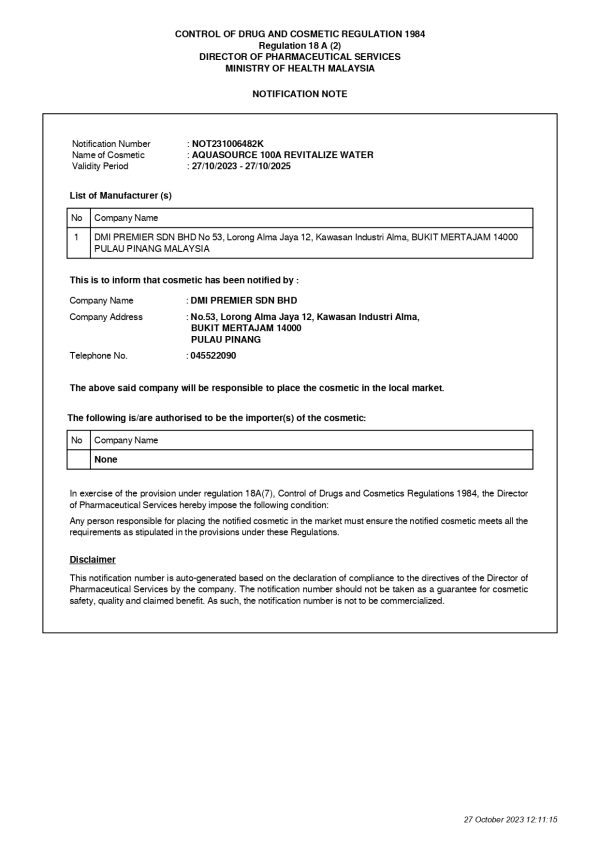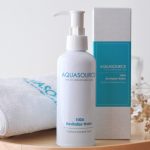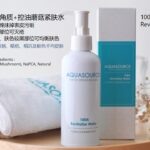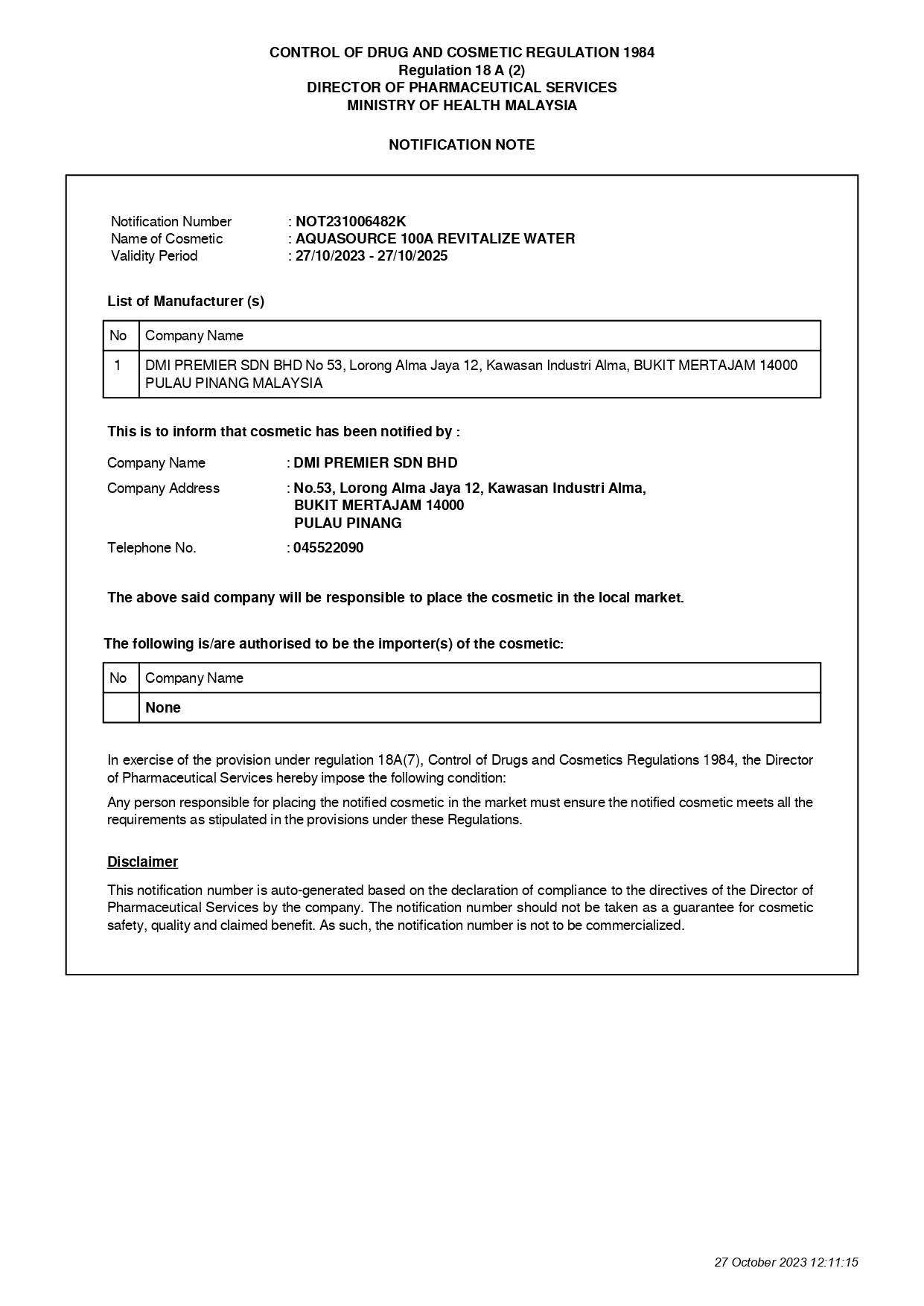 100A Revitalize Water (200ml)
RM122.00
Size : 200ml
Retail Selling Price :
(WM) RM122  (EM)  RM132
Description
Additional information
Additional Information 2
Description
A mild cleansing water that effective in anti-inflammatory and antiseptic. Ideal for Pre-Cleanse for Oily Skin, Acne Skin and uneven skin tone.
质地温和的洁肤水,有效的抗炎症和消毒抗菌。适合当油性,暗疮和肤色不均匀的洁肤水。
Skin Type : All Skin Type
Specially for :-
Tired Skin
Acne Skin
Dull Complexion
Oily Skin
Combination Skin
Direction :
Apply a small amount of tonic on a cotton and wipe on targeted area.
---
Active Ingredients :
| Kojic Acid ( Mushroom ) 曲酸
Kojic acid inhibits the synthesis of tyrosine enzymes and can therefore strongly inhibit the formation of melanin in the skin. 曲酸能抑制酪氨酸酶的合成,因而可以强烈抑制皮肤黑色素的形成
| Anti microbial properties 抗细菌滋长
Lighten visible sun damage, age spots or scars. 可以淡化被晒伤后留下的黑色素, 老人斑或是伤疤。
| Ac Net (Oleanolic acid & Nordihydroguairetic acid)
High anti-oxidant,inflammation and bacterial proliferation, control bacterial growth. 高抗氧, 通过减少高血脂, 高乳酸, 炎症和细菌增殖, 控制细菌生长。
| Bacillus Ferment Enzyme 枯草桿菌
Natural enzymes that eliminate dead skin cells to smooth the skin's surface 天然酶, 消除死皮细胞, 平滑皮肤表面
| Sebomine
Anti-irritant ingredients that has antimicrobial activity 具有抗菌活性的抗刺激性成分
Improve oil balance by controlling sebum secretion 控制及改善皮脂油分泌
Ingredients :
Purified water, Denatured Alcohol, Propylene Glycol, Fomes Officinalis (Mushroom), Hamamelis Virginiana (Witch Hazel Extract), Sodium Lactate, Lactic Acid, Homarine HCL, Erythritol, Oleanolic acid, Nordihydroguairetic, , Hydroxyethylcellulose, Acetyl dipeptide-1 cetyl ester, Bacillus Ferment, PEG-40 Hydrogenated Castor Oil, lactofernin, Diazolidinyl Urea, Iodopropynyl Butylcarbamate, Menthol, Phenoxyethanol, CiI 42090, Fragrance