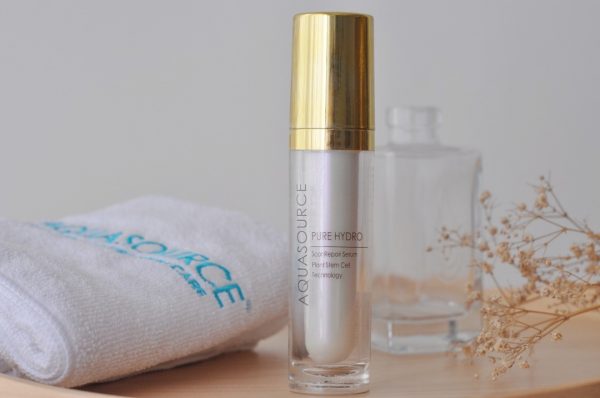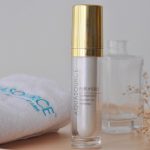 Pure Hydro Essence (30ml)
RM198.00
Size : 30ml
Retail Selling Price :
(WM) RM198  (EM)  RM208
Description
Additional information
Additional Information 2
Description
Specially designed to enhance moisture, improve the appearance of skin firmness and reduce the appearance of fine lines, wrinkles and dark spots.
提高保湿性,改善皮肤紧致的外观,并减少细纹,皱纹和黑斑的外观。
Skin Type : 
Aging Skin
Mature Skin
Pre-Mature Skin
Dull Complexion Skin
Dry skin
Direction :
Apply to skin in a thin layer and allow to dry before applying moisturiser.
———————————————————————————————————————————————————————-
Active Ingredients :
| Marine Algae 海洋藻类
High moisturizing effect, avoid skin dehydration, protects against hyper- and hypotonic stress, desiccation and UV dehydration stress. 高保湿效果,避免皮肤脱水,防止高和低温的刺激,干燥和紫外线脱水的压力。
| Imperata Cylindrica Roots Extract (Moist 24) 白茅根提取物
Provides skin hydration, moistures the epidermis up to 24Hours. 提供皮肤水份, 保湿表皮长达 24小时。
| Stemcell [Plantago Lanceolate Extract] 
Make the skin produce more collagen and elastin. It essentially boosts and regulates your skin cell activity to promote strong, healthy and smooth skin. 使皮肤产生更多的胶原蛋白和弹性蛋白。基本上它能促进和调节皮肤细胞活动,以促进强壮,健康和光滑的皮肤。
| Matrixyl [Palmitoyl Tetrapeptide 38] 
Able to penetrate skin deeply and easily. Very effective to treat fine lines, acne, blackhead, dullness and oiliness.
能够容易深入和穿透皮肤。非常有效的治疗细纹,痤疮,黑头,暗淡和油性。
Ingredients :
Purified Water, Erythritol & Hormarine HCI, , Imperata Cylindrica Root Extract & Glycerin & PEG-8 & Carbomer, Butylene Glycol & Polysorbate 20 & Palmitoyl Tripeptide-38, Sodium Hyaluronate, Sodium Ascorbyl Phosphate, Plantago Lanceolata Leaf Extract & Xanthan Gum, Laureth-3 & Hydroxyethylcellulose & Acetyl, Propylene Glycol & Bacillus Ferment, Dipeptide-1 Cetyl Ester, Phenoxyethanol & Chlorphenesin, CI 19140.