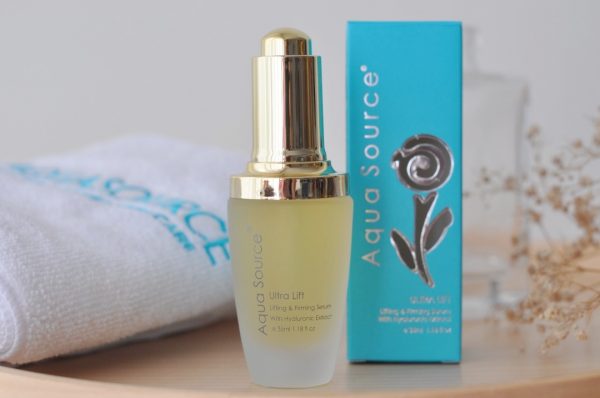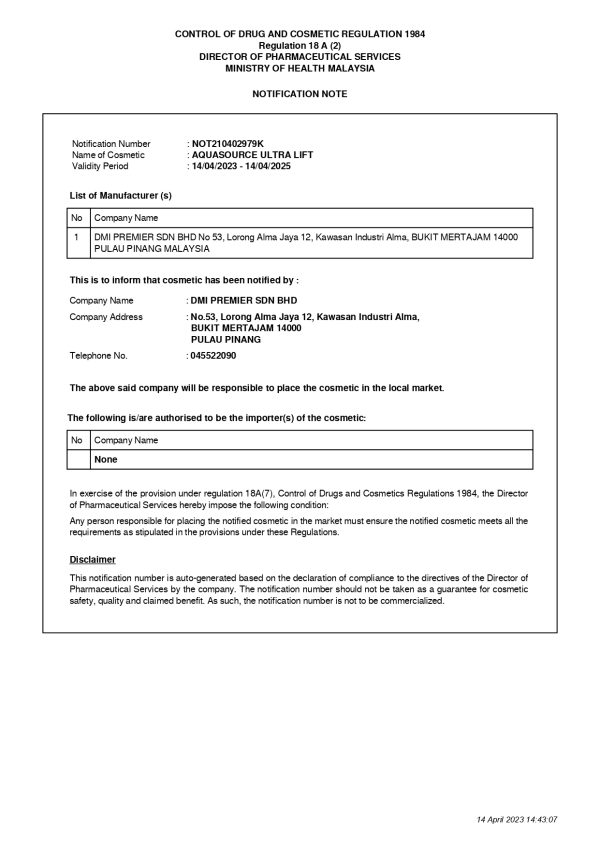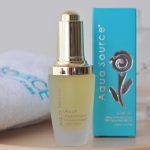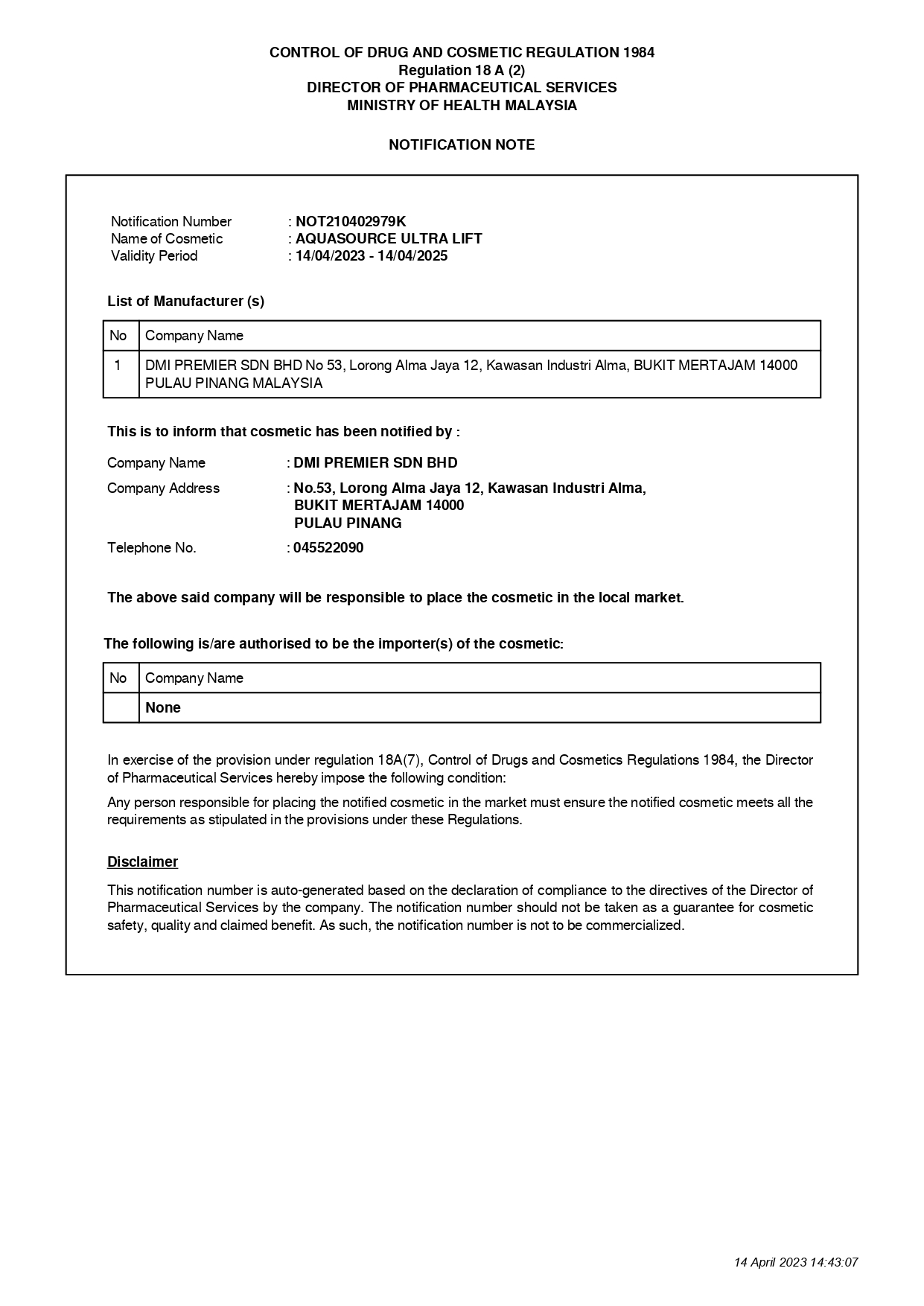 Ultra Lift Essence (35ml)
S$62.74
Size : 35ml
Retail Selling Price :
(WM) RM219  (EM)  RM229
Description
Additional information
Additional Information 2
Description
This nutrient dense lifting Serum is designed to lift and smooth, leaving the skin visibly more elastic and supple.
It is formulated with Hyaluronic Acid and Imperata Cylindrica Roots Extract (Moist 24) which all promote moisture retention in the skin. Stemcell [Plantago Lanceolate Extract] works by boosting collagen and elastin production which helps strengthen the dermal structure. Dynalift and Skin Tightener provide immediate tightening and smoothing effect with continued use, the skin will look firmer and have a more youthful contour.
这款营养密集的安瓶专为结实和平滑皮肤而设,让皮肤恢复弹性和柔软度。透明质酸和茅草根精髓配合之下促进和维持皮肤水分。茎细胞 [植物兰索拉特提取物] 通过促进胶原蛋白和弹性蛋白生产, 这有助于加强皮肤结构.
Skin Type : 
Aging Skin
Mature Skin
Pre-Mature Skin
Dull Complexion Skin
Dry skin
Direction :
Apply to skin in a thin layer and allow to dry before applying moisturiser.
———————————————————————————————————————————————————————-
Active Ingredients :
Hydration :
| Mirabilis Jalapa Extract 紫茉莉提取物
Strengthens the skin barrier, alleviates the skin discomfort, reduce skin inflammatory and redness. 加强皮肤屏障,缓解皮肤不适,减少皮肤炎症和消红。
| Stemcell [Plantago Lanceolate Extract] 
Reduce sign of aging, enhance skin elasticity and brighten the pigment spots, limit the production of melanin. 减少老化迹象,增强皮肤弹性,使色素斑点变亮,限制黑色素的产生。
| Imperata Cylindrica Roots Extract (Moist 24) 白茅根提取物 (保湿)

Provides skin hydration, moistures the epidermis up to 24Hours. 提供皮肤水份, 保湿表皮长达 24小时。
| Hyaluronic Acid 透明质酸

Help to increase skin moisture and reduce the appearance of fine lines and wrinkle. Creates plumping effect, retained skin hydration and smoothness. 有助于增加皮肤水分,减少细纹和皱纹的出现。丰满效果,保持皮肤水份和平滑度。
Lifting :
| Dynalift [Sodium Polystyrene Sulfonate, Sorghum Bicolor Stalk Juice]

Provide immediate and durable tightening effect. It is a radiance promoter too!有立刻紧致效果。它也是提亮剂!
| Skin Tightener [Macrocystis Pyrifera Kelp Extract]
Hold skin cells together, forming a protective layer that plumps the skin and makes instant lifting, tightening and smoothing effect. 将皮肤细胞结合在一起,形成一个保护层,使皮肤丰满,提升,收紧和皮肤平滑效果。
| Geranium Essential Oil 天竺葵
Its astringent properties, geranium helps in tightening and contracting the muscles. It prevents the muscle and skin from sagging. Helps in recycling the dead cells as well as the regeneration of new cells to promote cell growth.
有收敛的特性,天竺葵有助于紧致和收缩肌肉。预防肌肉松弛和下垂帮助代谢死细胞以及再生新细胞,促进细胞生长。
Ingredients :
Purified Water, Sodium Hyaluronate, Glycerine, Yeast Extract, Camellia Sinensis Leaf Extract, Sodium Ascorbyl Phosphate, Homarine HCL, Erythrithol, Laureth-3, Acetyl Dipeptide-1 Ester, Mirabilis Jalapa Extract, Imperata Cylindrica Leaf Extract, Palmitoyl Tripeptide-1 and Palmitoyl Tetrapeptide-7, Bacillus Fermented, Plantago Lanceolata plant extract, Hesperidin Methyl Chalcone, Dipeptide-2, Sorghum Bicolor Stalk Juice, Phenoxyethanol, Chlophenosin.