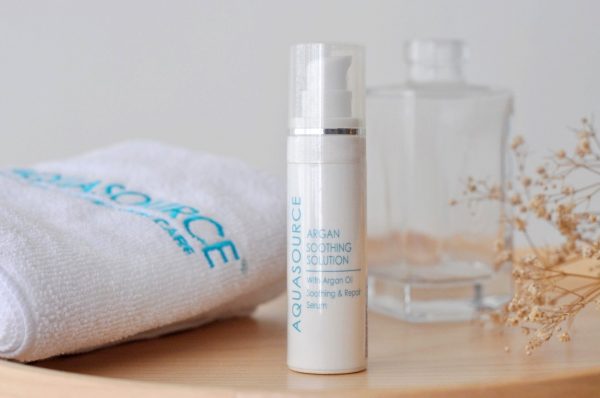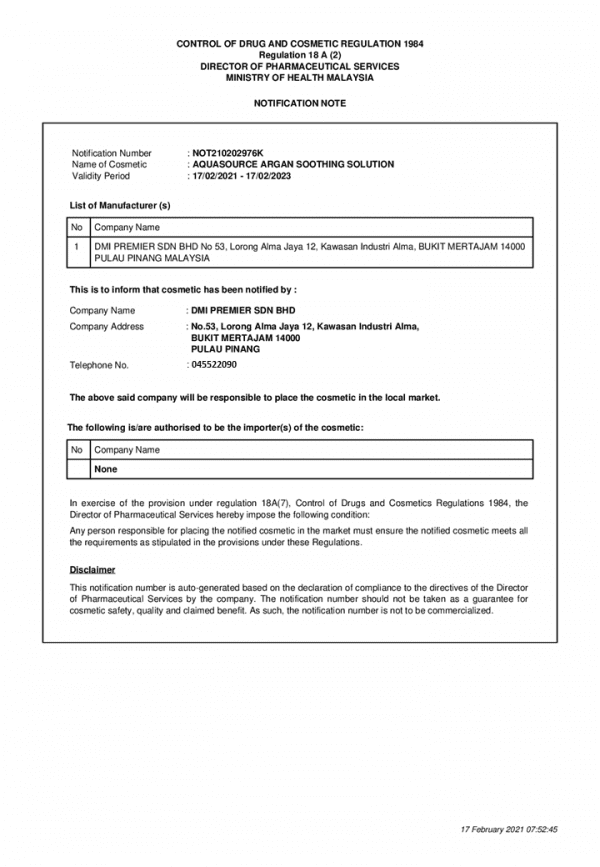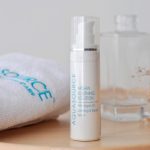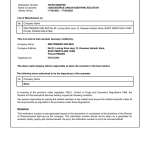 Argan Soothing Solution (30ml)
RM125.00
Size : 30ml
Retail Selling Price :
(WM) RM125  (EM)  RM135
Description
Additional information
Additional Information 2
Description
Helps to repairs damaged skin cell and soothes sensitive skin. Lighten the scar and pigmentation. Contains triple soothing complex which can repair defective barrier and reduce redness skin.
帮助修复受损的皮肤细胞和舒缓敏感的皮肤。减轻疤痕和色素的致变。包含三种舒缓复合物可修复有缺陷的屏障和减少皮肤发红。
Skin Type : 
Sensitive Skin
Dehydrated Skin
Dry Skin
Direction :
Apply to skin in a thin layer and allow to dry before applying moisturizer.
———————————————————————————————————————————————————————-
Active Ingredients :
Powder :
| Argan Oil 坚果油
Thanks to high levels of vitamin E and essential fatty acids (namely, oleic acid and linoleic acid) argan oil has extremely hydrating effects for dry skin. 含有很高的维生素E和必需脂肪酸。坚果油对干燥的皮肤具有极大的保湿作用。
| Chamomile 西洋菊 ,  Aloe Vera 芦荟
Anti-inflammatory, Soothing, Calming, Repair Agent  抗炎,  舒缓, 镇定, 修复剂
| Vitamin E
Can reduce signs of aging, helping with sun damage, alleviating eczema, and managing psoriasis. 有效减少老化迹象,帮助预防紫外线的损伤,减轻牛皮癣及湿疹的症状。
| Aqualance : Homarine HCL, Erythritol
Acts as an osmo-protecting, moisturizing and hydrating agent. It protects against hyper- & hypotonic stress, desiccation and UV dehydration. It ensures aqua-homeostasis of the skin cells and progressively rehydrates different layers of the skin. 一种保湿剂。它可防止高氧和低氧压力、干燥和紫外线脱水。它确保皮肤细胞的水平衡,并逐渐补充水分不同层的皮肤。
Ingredients :
Purified Water, Sodium Hyaluronate, Argania Spinosa Kernel Oil, Tocopheryl Acetate, Homarine HCL, Erythritol, Laureth-3, Hydroxyethylcellulose, Acetyl Dipeptide Cetyl Ester, Aloe Barbadensis Leaf Extract, Mirabilis Jalapa Extract, Propanediol, Butylene Glycol, Olea Europeae Oil, Polysorbate 80, Carbomer, Phenoxyethanol, Chlorphenesin