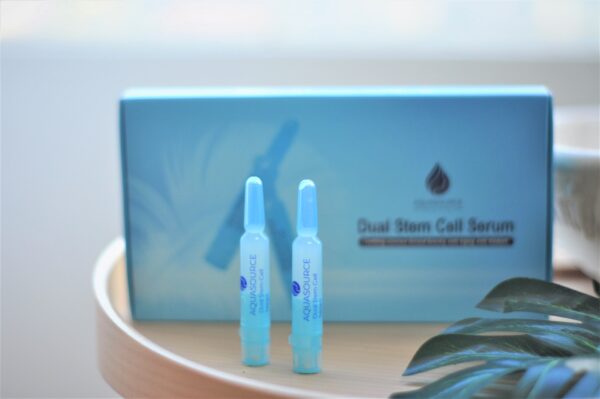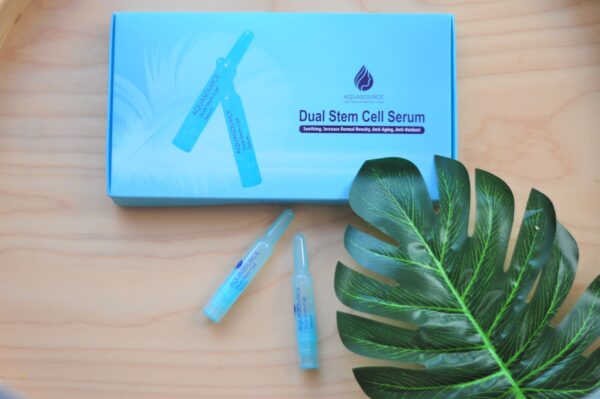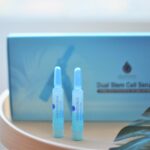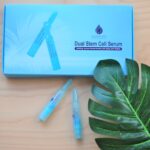 Dual Stem Cell Serum (2.5ml/5btls)
RM100.00
Size : 2.5ml / 5 btls
Retail Selling Price :
(WM) RM100  (EM)  RM110
Description
Additional information
Additional Information 2
Description
A synergetic cocktail of the all time best selling active ingredients! Infused with Green Tea Stemcell Extract, Moist 24 and OphioCs4 for the perfect multipurpose formula. Suitable for all skin types for healing, soothing, protection, radiance and anti-aging.
这款超强活性精华素使用有史以来最畅销的活性成分,绿茶干细胞提取物,Moist 24和OphioCs4冬虫夏草完美的多用途配方。适合所有皮肤类型愈合,舒缓,保护,光泽和抗衰老。
Skin Type : 
Soothing
Dry skin
Pre-Mature Skin
Direction :
Apply to skin in a thin layer and allow to dry before applying moisturiser.
———————————————————————————————————————————————————————-
Active Ingredients :
Powder :
| Green Tea Extract 绿茶
Contains major polyphenolic compounds present in green tea, EGCG (epigallocatechin-3-gallate) a type of catechin (儿茶素) with wide range of therapeutic properties, including: anti-oxidant, anti-inflammatory, effective at reducing sebum excretions in the skin & its excellent antioxidant effect in protecting the skin from aging. 绿茶中的儿茶素有效抑制油脂分泌,从而帮助减低暗疮的形成;加上其高抗氧的活性成分,有效帮助皮肤抗老化
| Sodium Ascorbyl Phosphate (SAP) Vitamin C
Is a stable powerful antioxidant that provides photoprotection, increases the effectiveness of sunscreen,  lightens skin tone, fades discoloration, and fights acne. Brighter the skin, increase collagen synthesis. 一种稳定的强大抗氧化剂,可提供光保护,提高防晒霜的有效性,提亮肤色,淡化色素,并对抗痤疮。 提亮皮肤,增加胶原蛋白增生
| Cordyceps  冬虫夏草
An ancient precious herbal with strong antioxidant, strong antibacterial properties and proven whitening effect on skin. 古老珍贵药材,高抗氧抗菌及美白效果。
Serum :
| Argan Oil 坚果油
Thanks to high levels of vitamin E and essential fatty acids (namely, oleic acid and linoleic acid) argan oil has extremely hydrating effects for dry skin. 含有很高的维生素E和必需脂肪酸. 坚果油对干燥的皮肤具有极大的保湿作用。
| Aqualance : Homarine HCL, Erythritol
Hydrating agent. It protects against hyper- & hypotonic stress, desiccation and UV dehydration. 一种保湿剂. 它可防止高氧和低氧压力、干燥和紫外线脱水。
| Calmosensine
Prevent wrinkles & fine lines 预防皱纹和细纹
| Mirabilis Jalapa Extract 紫茉莉提取物
Strengthens the skin barrier, alleviates the skin discomfort, reduce skin inflammatory and redness. 加强皮肤屏障,缓解皮肤不适,减少皮肤炎症和消红.
| Imperata Cylindrica Roots Extract (Moist 24) 白茅根提取物 (保湿)
Provides skin hydration, moistures the epidermis up to 24Hours 提供皮肤水份, 保湿表皮长达 24小时
Ingredients :
Purified water, Sodium Hyaluronate, Ployglutamic Acid, Centella Asiatiaca Leaf Extract, Carbomer, Chamomilla Recucita Matricaria Extract, Homarine HCL, Erythritol, Mirabilis Jalapa Extract, Imperata Cylindrica Roots Extract, Hydroxyethylcellulose, Laureth-3, Acetyl Dipeptide Cetyl Ester-1, Polysorbate 80, Phenoxyethanol, Chlorphenesin, Tocopheryl Acetate, Argania Spinosa Kernel Oil, Parfum.