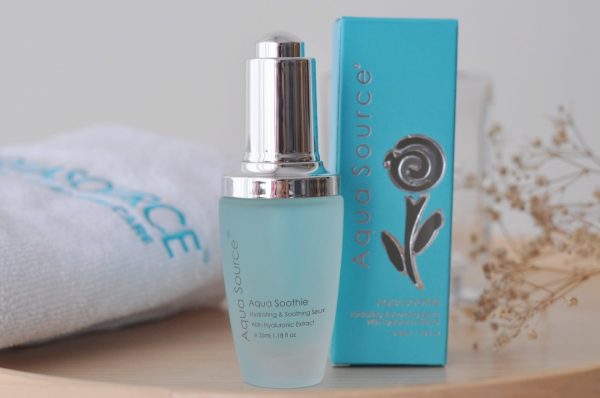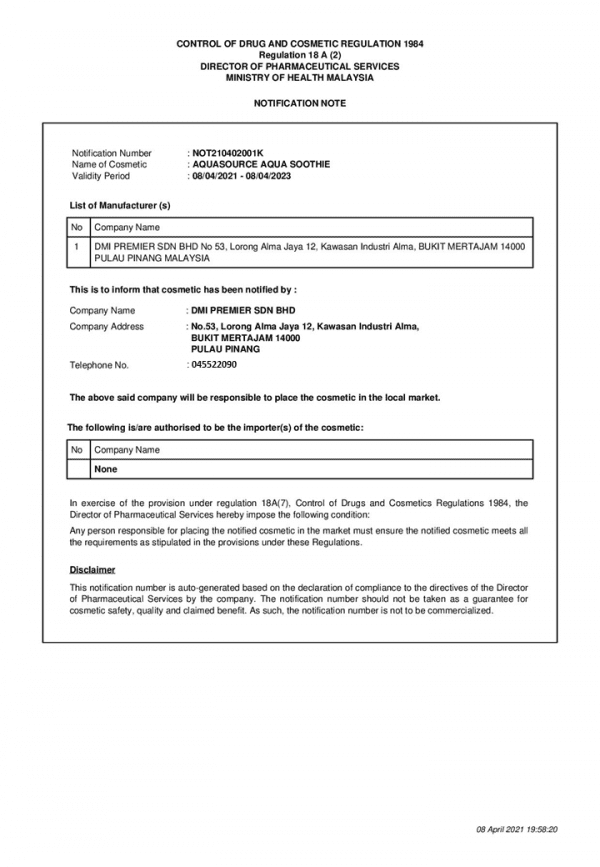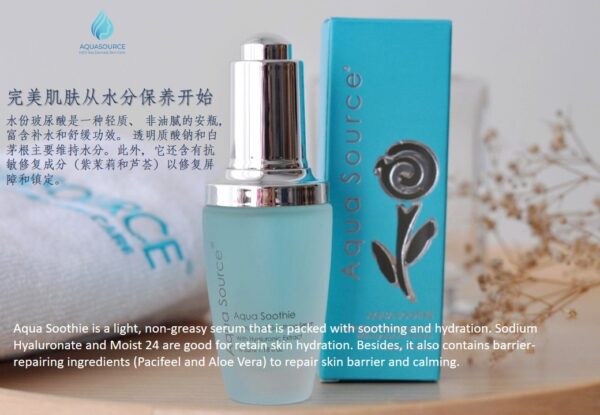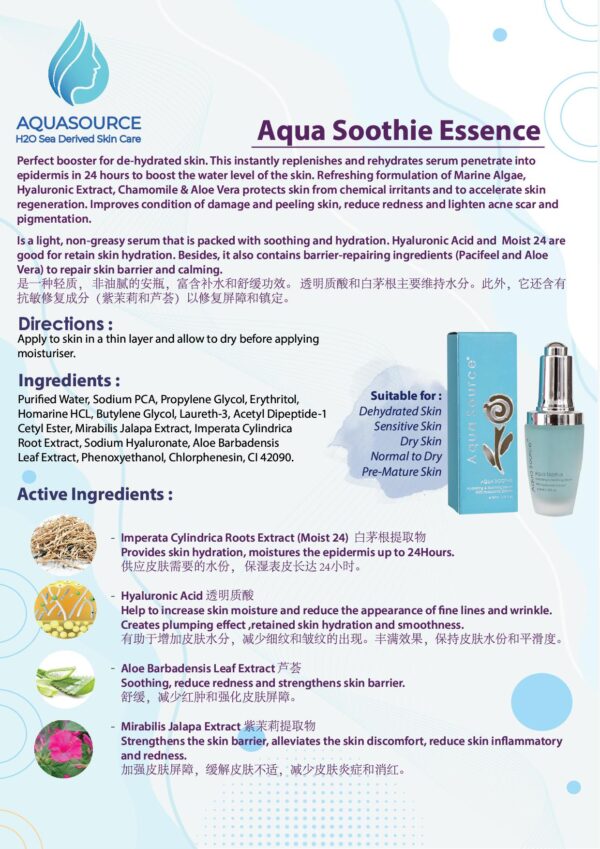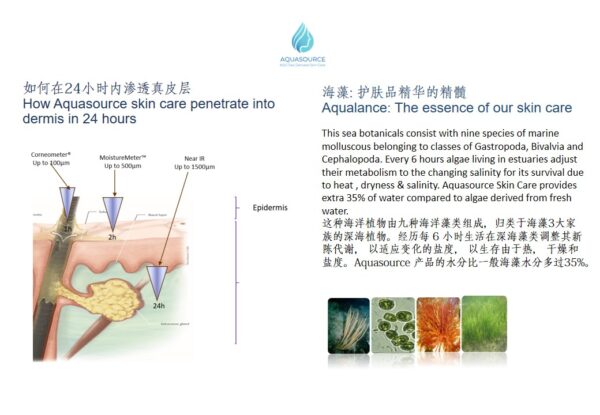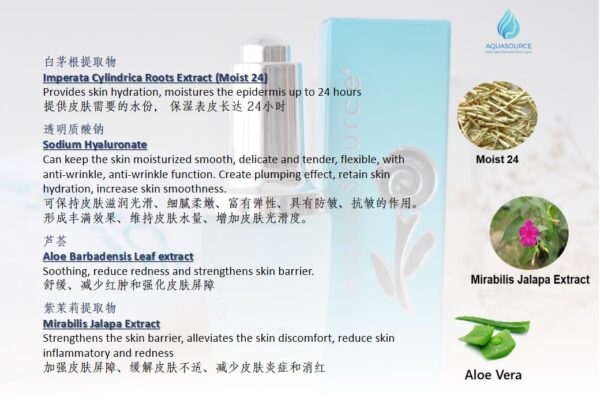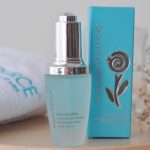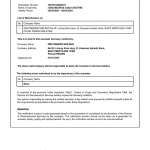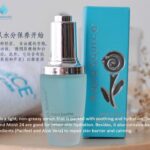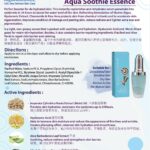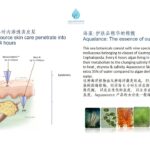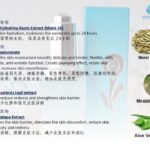 Aqua Soothie Essence (35ml)
RM219.00
Size : 35ml
Retail Selling Price :
(WM) RM219  (EM)  RM229
Description
Additional information
Additional Information 2
Description
Is a light, non-greasy serum that is packed with soothing and hydration. Sodium Hyaluronate and Moist 24 are good for retain skin hydration. Besides, it also contains barrier-repairing ingredients (Pacifeel and Aloe Vera) to repair skin barrier and calming.
是一种轻质, 非油腻的安瓶,富含补水和舒缓功效。 透明质酸钠和白茅根主要维持水分。此外,它还含有抗敏修复成分(紫茉莉和芦荟)以修复屏障和镇定。
Skin Type : 
Dehydrated Skin
Sensitive Skin
Dry Skin
Normal to Dry
Pre-Mature Skin
Direction :
Apply to skin in a thin layer and allow to dry before applying moisturiser.
———————————————————————————————————————————————————————-
Active Ingredients :
| Imperata Cylindrica Roots Extract (Moist 24) 白茅根提取物
Provides skin hydration, moistures the epidermis up to 24Hours. 供应皮肤需要的水份, 保湿表皮长达 24小时
| Sodium Hyaluronate 透明质酸钠
Can keep the skin moisturized smooth, delicate and tender, flexible with anti-wrinkle function. Create plumping effect, retain skin hydration, increase skin smoothness. 可保持皮肤滋润光滑,细腻柔嫩,富有弹性,具有防皱和抗皱的作用。
形成丰满效果,维持皮肤水量,增加皮肤光滑度。
| Aloe Barbadensis Leaf Extract 芦荟
Soothing, reduce redness and strengthens skin barrier. 舒缓,减少红肿和强化皮肤屏障。
| Mirabilis Jalapa Extract 紫茉莉提取物
Strengthens the skin barrier, alleviates the skin discomfort, reduce skin inflammatory and redness. 加强皮肤屏障,缓解皮肤不适,减少皮肤炎症和消红.
Ingredients :
Purified Water, Sodium PCA, Propylene Glycol, Erythritol, Homarine HCL, Butylene Glycol, Laureth-3, Acetyl Dipeptide-1 Cetyl Ester, Mirabilis Jalapa Extract, Imperata Cylindrica Root Extract, Sodium Hyaluronate, Aloe Barbadensis Leaf Extract, Phenoxyethanol, Chlorphenesin, CI 42090.