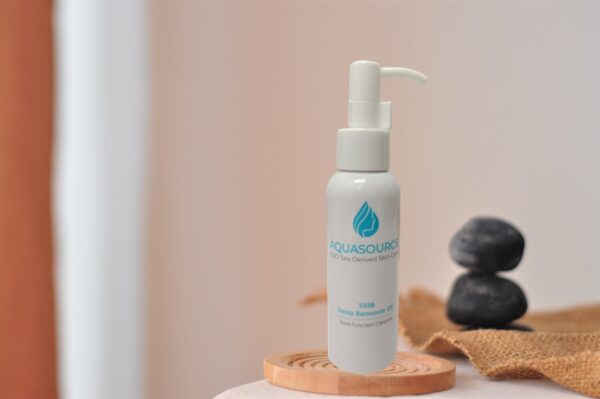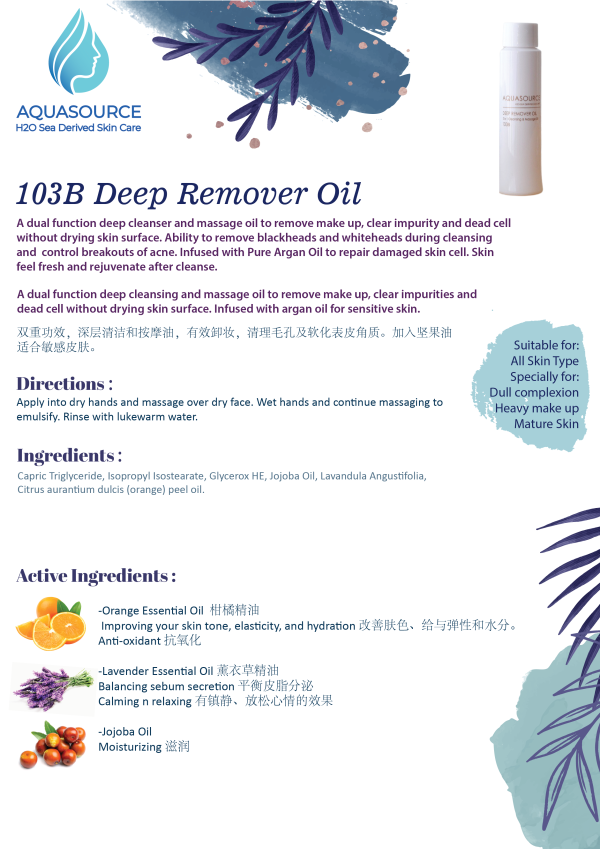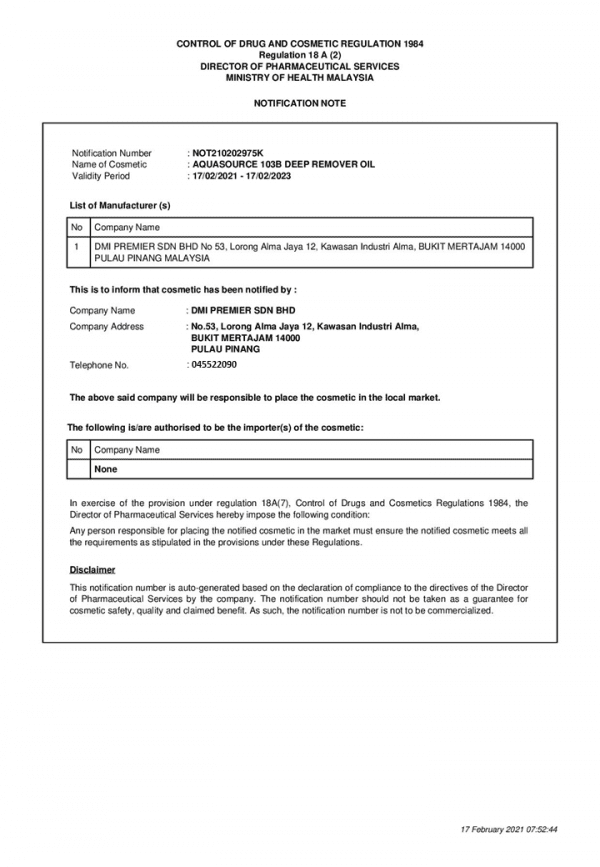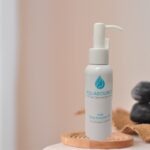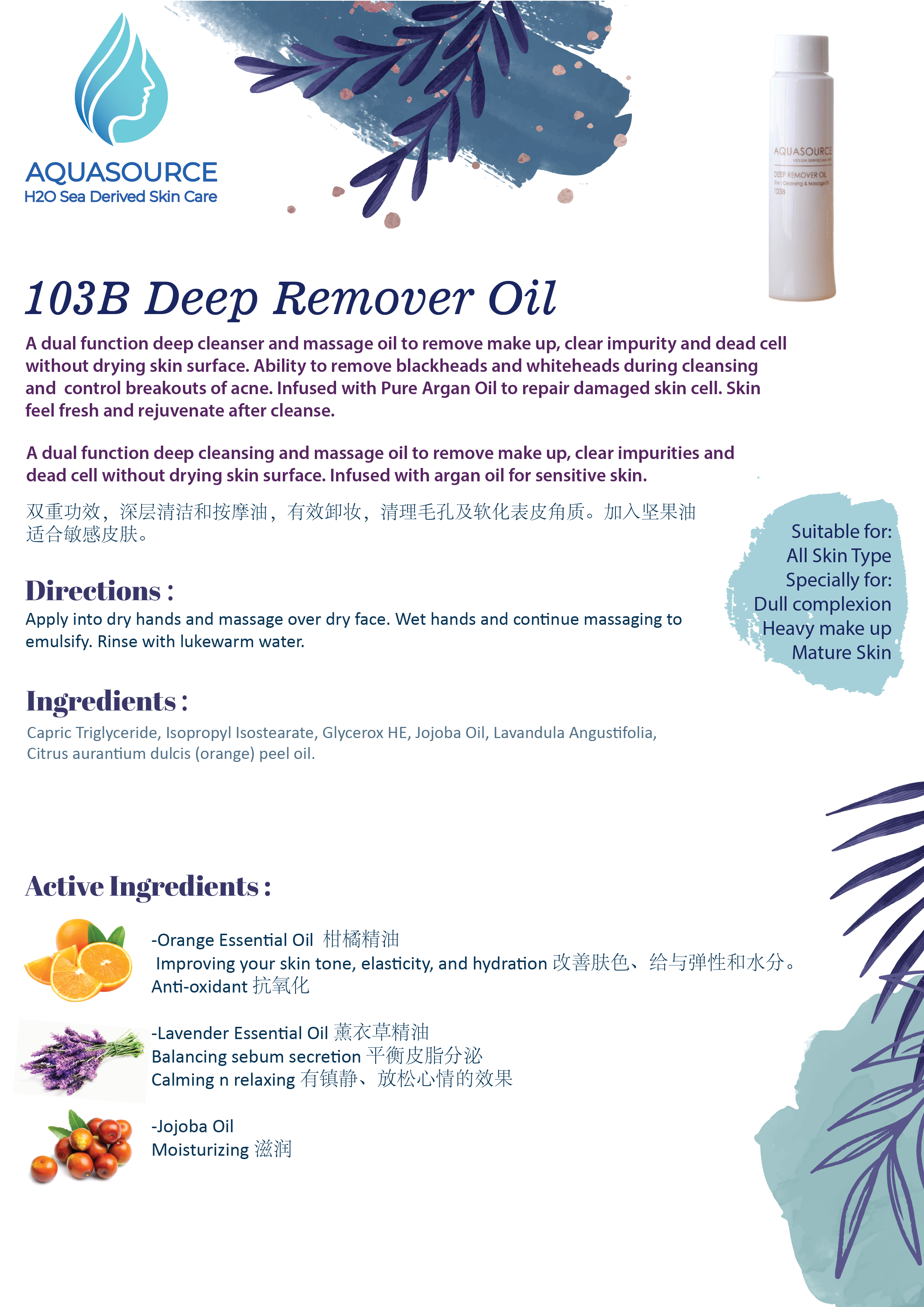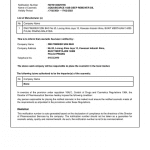 103B Deep Remover Oil (60ml)
RM72.00
Size : 60ml
Retail Selling Price :
(WM) RM72  (EM)  RM80
Description
Additional information
Additional Information
Additional Information 2
Description
A dual function deep cleansing and massage oil to remove make up, clear impurities and dead cell without drying skin surface. Infused with argan oil for sensitive skin.
双重功效,深层清洁和按摩油,有效卸妆,清理毛孔及软化表皮角质。加入坚果油适合敏感皮肤。
Skin Type : All Skin Type
Specially for :-
Mature Skin
Heavy Make Up
Dull Complexion
Direction :
Apply into dry hands and massage over dry face. Wet hands and continue massaging to emulsify. Rinse with lukewarm water.
Active Ingredients :
| Orange Essential Oil  柑橘精油
Improving your skin tone, elasticity, and hydration 改善肤色给予弹性和水分。
Anti-oxidant 抗氧化
| Lavender Essential Oil 薰衣草精油
Balancing sebum secretion 平衡皮脂分泌
Calming n relaxing 有镇静及放松心情的效果
| Jojoba Oil
Ingredients :
Capric Triglyceride, Isopropyl Isostearate, Glycerox HE, Jojoba Oil, Lavandula Angustifolia, Citrus aurantium dulcis (orange) peel oil.