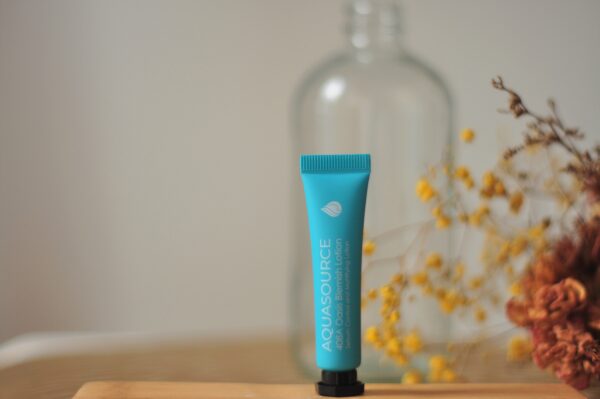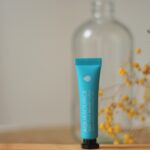 Agran Repair Balm (8ml)
RM29.00
Size : 8ml
Retail Selling Price :
(WM) RM29  (EM)  RM31
Description
Additional information
Description
The essential oils mix (Jasmine, Peony, Japanese Cherry, Bitter orange, Lavender, Elder flower, Bulgarian Rose Extracts)gives a boost of energy to sensitive and dry skin. The skin is immediately hydrated, smoothed, and comfortable. Overnight, the skin feels revitalized and radiance. The complexion is luminous and uniform, you are now ready to start the day. After one month: the skin seems refreshed, renewed and regenerated.
精油混合(茉莉花,牡丹,日本樱桃,苦橙,薰衣草,长老花,保加利亚玫瑰提取物)给敏感和干燥的皮肤能量提升。皮肤立即保湿,细滑,舒适。一夜之间,皮肤感觉焕发活力。肤色明亮而均匀,现在您可以准备迎接新的一天。一个月后:皮肤似乎刷新,更新和再生。
Skin Type : All Skin Type
Direction :
Apply using light fingertip pressure in upward strokes to face and neck.
——————————————————————————————————————————————————————
Active Ingredients :
| Beeswax  蜂蜡 
Natural wax act as emollient (skin softening / soothing) and humectant (attracts water and helps to absorb it in the skin). 天然蜡作为润肤(皮肤软化/缓)和保湿剂(吸引水,并有助于吸收它在皮肤中)。
| Argan Oil 坚果油
Thanks to high levels of vitamin E and essential fatty acids (namely, oleic acid and linoleic acid) argan oil has extremely hydrating effects for dry skin. High Antioxidant, Moisturizing, Anti-inflammatory,Repairing Scar.含有很高的维生素E和必需脂肪酸。坚果油对干燥的皮肤具有极大的保湿作用。高抗氧化剂,保湿,抗炎,修复伤口。
| Midsummer Night Dream Oil 仲夏夜梦油
Tonifying, Purifying, Antioxidant, Protecting Nourishing, Regenerating, Soothing.调和,净化,抗氧化,保护滋养,再生,舒缓。
| Chamomile Oil 洋甘菊油
Soothing, anti-inflammatory. 舒缓, 抗炎。
| Rosehip Oil 玫瑰果油
Anti-aging, Helps Skin Exfoliating, Moisturize, Hydrate, Prevent Strech Marks. 抗衰老,帮助皮肤去角质,滋润,保湿,预防橙皮组织。
| Plant Based Squalene Oil (Cropure OL)
High purify olive oil, which is purified through super refined technology. It gives skin moisture and highly resists oxidation. Strong Anti-Inflammatory Properties. 高纯度橄榄油,通过超精制技术进行细化化。给与皮肤水分,并具有很强的抗氧化性。很高抗炎功效。
| Tocopheryl Acetate (Vitamin E)
Can reduce signs of aging, helping with sun damage, alleviating eczema, and managing psoriasis. 有效减少老化迹象,帮助预防紫外线的损伤,减轻牛皮癣及湿疹的症状。
| Chamomile Oil 洋甘菊油  
Soothing, anti-inflammatory. 舒缓, 抗炎。
Ingredients :
Capric/ Caprylic Triglyceride, Cera Alba (Beeswax), Olea Europaea Seed Oil, Argania Spinosa Kernel Oil, Tocopheryl Acetate, Glycine Soja (Soybean) Oil, Jasminum Officinale (Jasmine) Flower Extract, Paeonia Officinalis Flower Extract, Prunus Serrulata Flower Extract, Citrus Aurantium Amara (Bitter Orange) Flower Extract, Lavandula Angustifolia (Lavender) Flower Extract, Sambucus Nigra Flower Extract, Rosa Damascena Flower Oil, Rosa Canina Fruit Oil, Chamomilla Recutita (Matricaria) Oil.