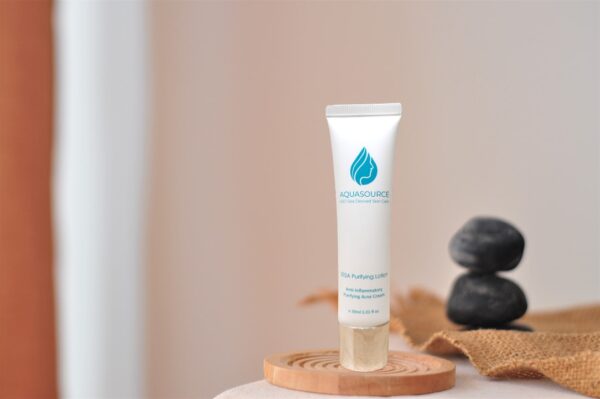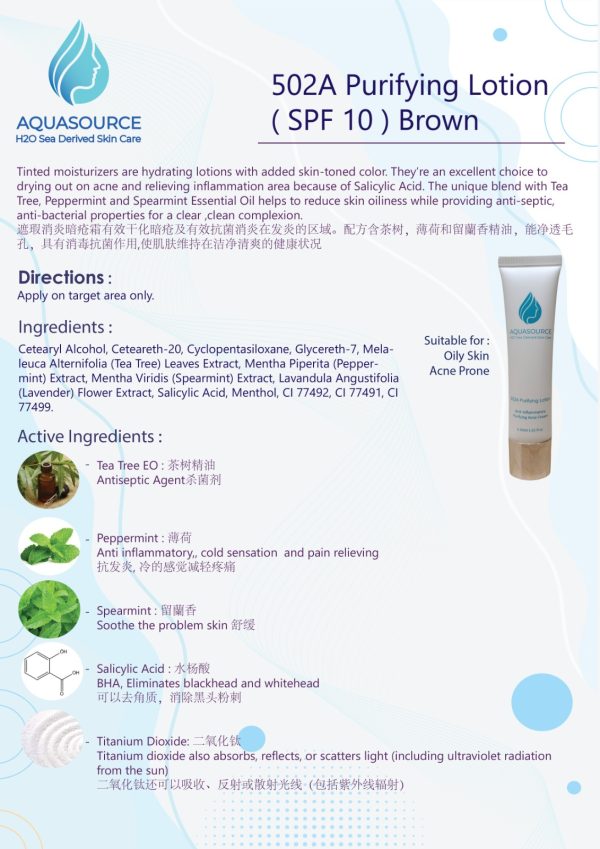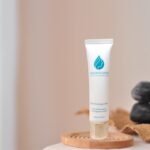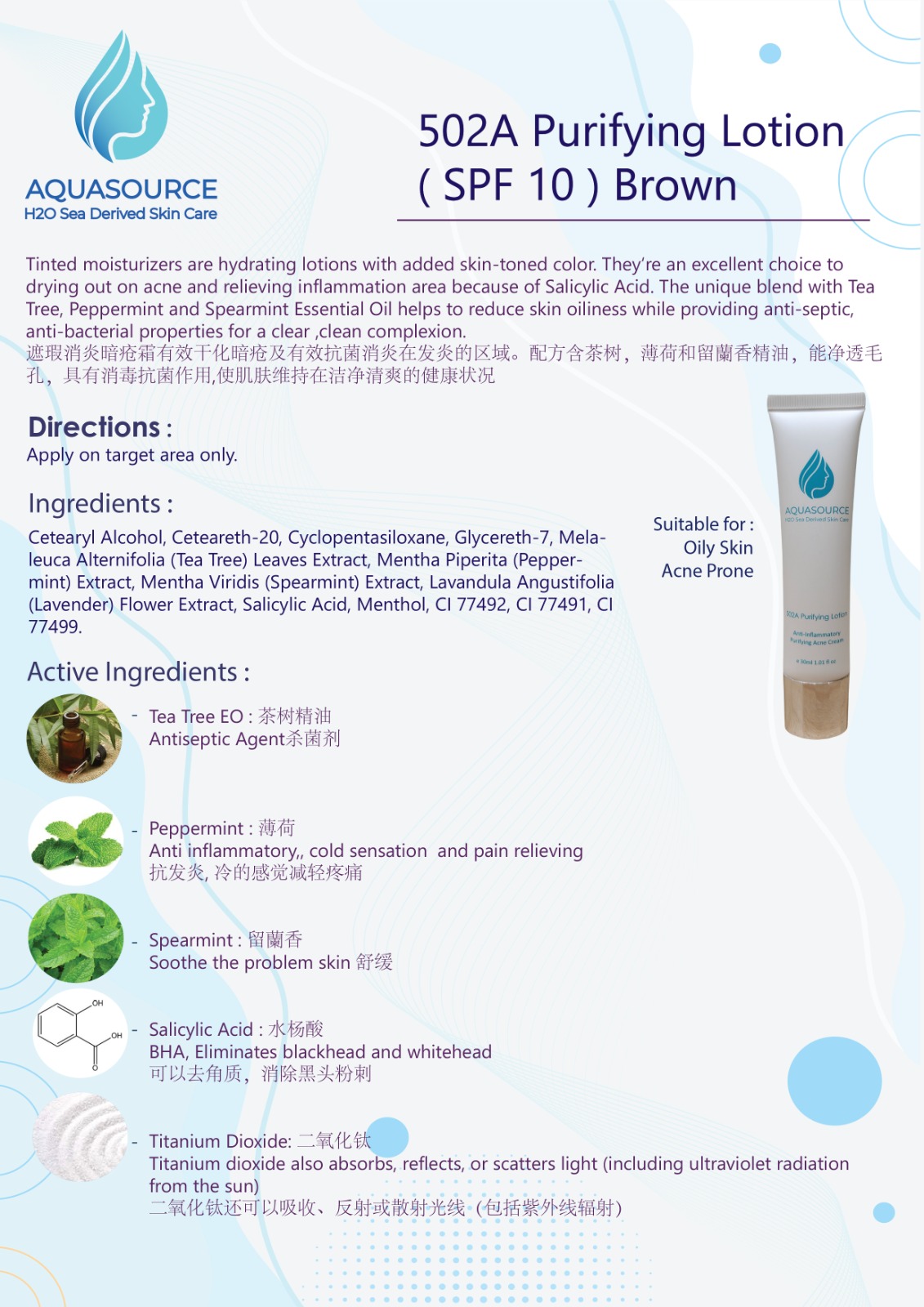 502A Purifying Lotion (30ml)
RM133.00
Size : 30ml
Retail Selling Price :
(WM) RM133  (EM)  RM143
Description
Additional information
Active Ingredients
Ingredients
Description
Tinted moisturizers are hydrating lotions with added skin-toned color. They're an excellent choice to drying out on acne and relieving inflammation area because of Salicylic Acid. The unique blend with Tea Tree, Peppermint and Spearmint Essential Oil helps to reduce skin oiliness while providing anti-septic, anti-bacterial properties for a clear, clean complexion.
遮瑕消炎暗疮霜有效干化暗疮及有效抗菌消炎在发炎的区域。配方含茶树,薄荷和留蘭香精油,能净透毛孔,具有消毒抗菌作用,使肌肤维持在洁净清爽的健康状况。
Skin Type : 
Direction :
Apply on target area only.
Active Ingredients :
| Melaleuca Alternifolia (Tea Tree) Leaf Oil (Tea Tree Essential Oil) 互葉白千層
As a topical antiseptic agent because of its antimicrobial properties, especially in the treatment of acne. 是一种天然杀菌剂,具有抗菌特性尤其针对暗疮护理。
| Peppermint 薄荷
Anti inflammatory, cold sensation and pain relieving. 抗发炎,冷的感觉和减轻疼痛。
| Spearmint留蘭香
Soothe the problem skin. 舒缓肌肤问题。
|Salicylic Acid水杨酸
Eliminates blackhead and whitehead. 可以去角质,消除黑头粉刺。
| Titanium Dioxide二氧化钛
Titanium dioxide also absorbs, reflects, or scatters light (including ultraviolet radiation from the sun). 二氧化钛还吸收、反射或散射光线(包括来自太阳的紫外线辐射)。
Ingredients :
Cetearyl Alcohol, Ceteareth-20, Cyclopentasiloxane, Titanium Dioxide, Caprylic/Capric Triglyceride, Polyhydroxystearic Acid, Stearic Acid, Alumina, Glycereth-7, Polymethylsilsesquioxane, Melaleuca Alternifolia (Tea Tree) Leaves Extract, Mentha Piperita (Peppermint) Extract, Mentha Viridis (Spearmint) Extract, Lavandula Angustifolia (Lavender) Flower Extract, Salicylic Acid, Menthol, CI 77492, CI 77491, CI 77499.