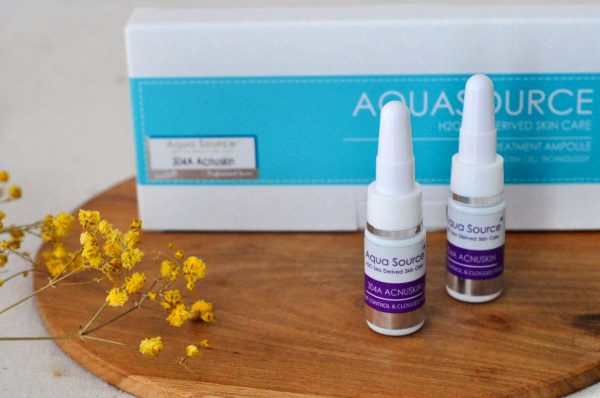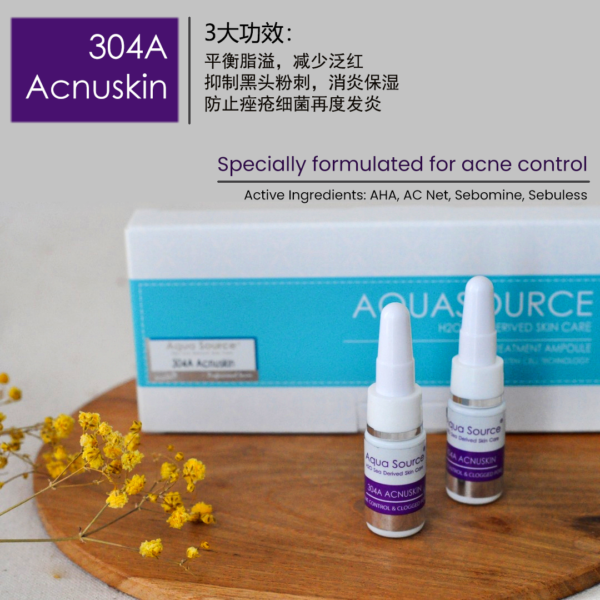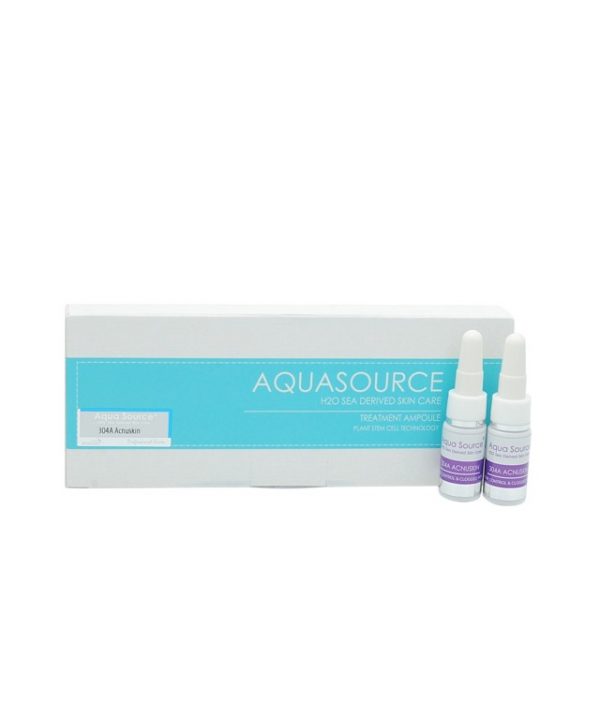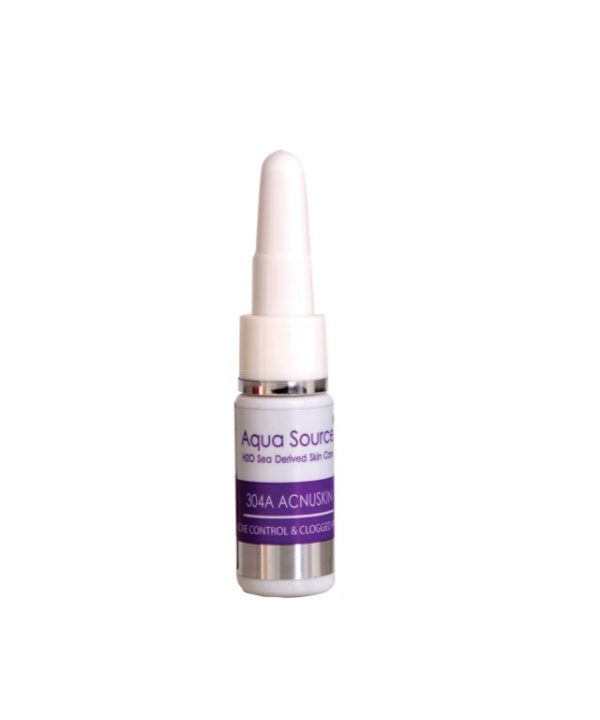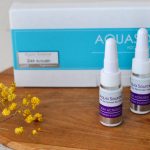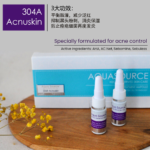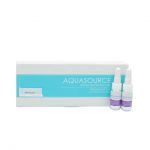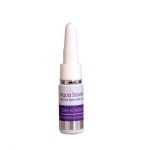 304A Acnuskin (5ml/10btls)
RM210.00
Size : 5ml x 10btls
Retail Selling Price :
(WM) RM210  (EM)  RM220
Description
Additional information
Additional Information 2
Description
Its contains natural plant extract that are specially suite for acne and pimple treatment. Multi Fruit acids helps repair damaged skin, anti-inflammatory, antibacterial, reduce bacterial growth. Sebuless (Stem Cell) helps to balance of seborrhea, reduces skin blemishes and controls skin redness.
天然植物提取物,适合痤疮和闭口粉刺治疗。注入多种水果酸有助于修复受损的皮肤,抗炎,抗菌,减少细菌生长。欧丁香干细胞有助于平衡脂溢,减少皮肤瑕疵和控制容易发红皮肤,并减少发炎症。
Skin Type : All Skin Type
Specially for :-
Oily Skin
Hyperseborrhea treatments
Acne Prone Skin : Papules , Pustules , Nodular
Direction :
Apply to skin in a thin layer on spot area and allow to dry before applying moisturiser.
---
Active Ingredients :
| Nordihydroguaiaretic Acid
High antioxidant compare to Vitamin E, anti irritant and anti-inflammatory. Prevents the oxidation of oil thus reduce formation of blackhead and keep skin clearer. 比起维生素E有更加高抗氧,抵抗刺激和抗发炎。防止油氧化,从而减少黑头的形成,保持皮肤更清晰。
| Sebomine
A non-irritant active ingredient with antimicrobial activity this solution contains lactoferrin and a lactenin system active on bacteria, yeasts and moulds partly responsible for sebaceous hypersecretion 一个温和的抗菌活性成分,利用细菌的抗生成分乳铁蛋白及乳抑菌素来维持及抗衡油脂分泌过盛
It is used in normalization of oily skin, natural deodorant, treatment of acne-prone skin and oily hair 常用于抑制油脂分泌,天然除臭剂及广泛使用于痘痘肌及油性发质等
| Sebuless (Stem Cell )
Syringa Vulgaris Extract  (lilac flower) 欧丁香 helps with the balance of seborrhea, reduces skin blemishes and controls skin redness, and reduces of inflammatory hyperpigmentation. 有助于平衡脂溢,减少皮肤瑕疵和控制容易发红皮肤,并减少发炎症。
It is ideal for use in acne-prone skin and hyperseborrhea treatments. 它是理想的用于严重痤疮皮肤的原料。
| Bacillus Ferment
Natural enzymes that eliminate dead skin cells to smooth the skin's surface 天然酵素,消除死皮细胞,平滑皮肤表面。
Its helps the outer layer of the skin to loosen and shed naturally too. 帮助皮肤的外层自然分解和脱落。
Ingredients :
Aqua, Propylene Glycol, Hamamelis Virgiana Extract, PEG-60 Almond Glycerides, Caprylyl Glycol, Carbomer, Nordihydroguairetic Acid, Oleonalic Acid, Glycerin, Xanthan Gum, Tea Tree Oil, Lactofernim, Acetyl Dipeptide-1 Cetyl Ester, Hydroxyethycellulose, Laureth-3, Bacillus Ferment, Syringa Vulgaris Extract, Aloe Barbadensis, Phenoxyethanol, Chlorphenesin.