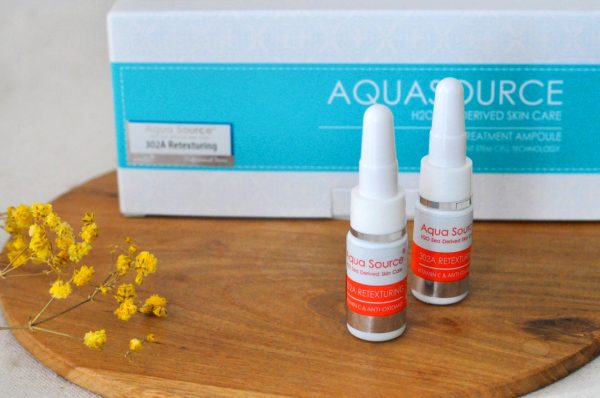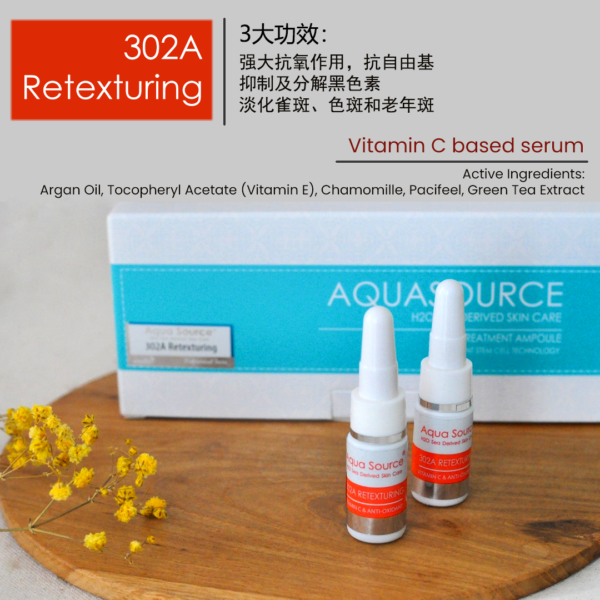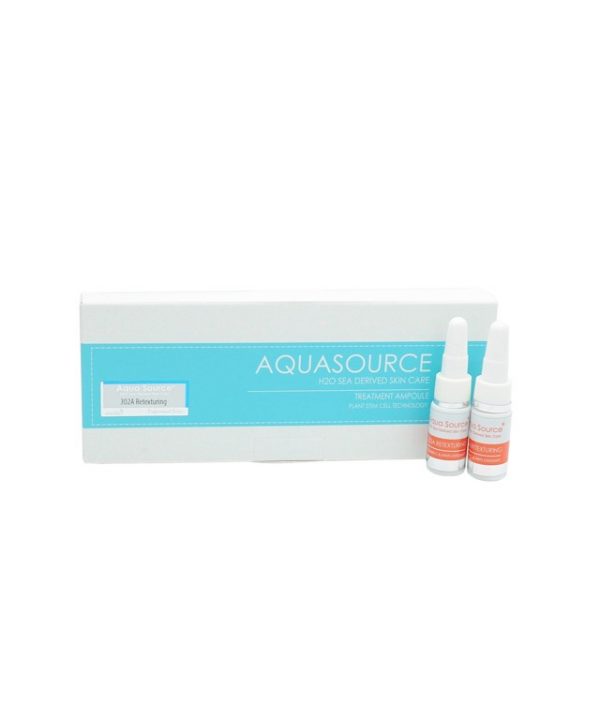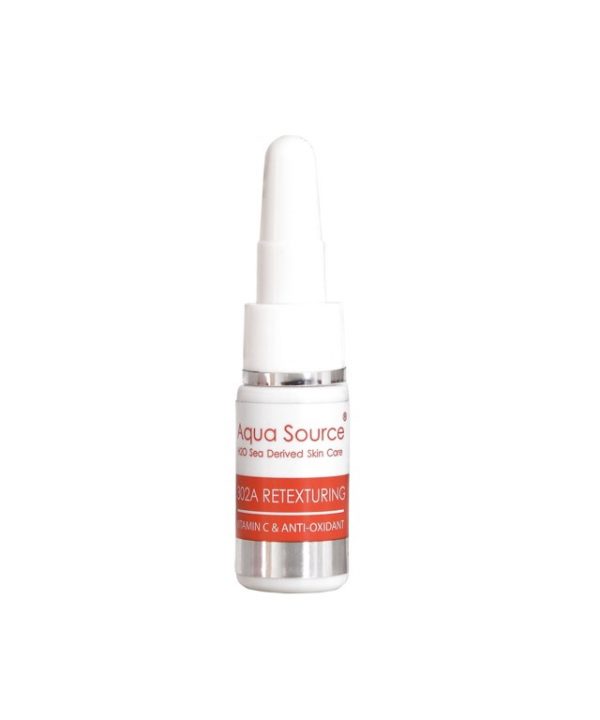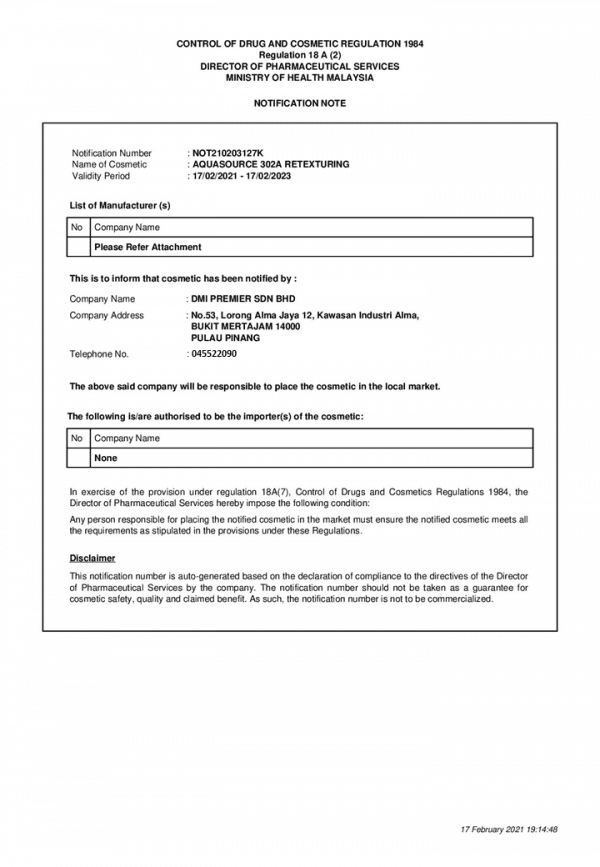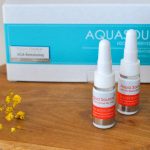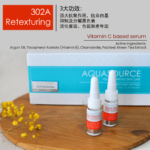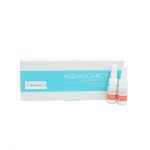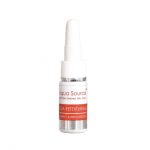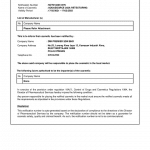 302A Retexturing (5ml/10btls)
RM210.00
Size : 5ml x 10btls
Retail Selling Price :
(WM) RM210  (EM)  RM220
Description
Additional information
Additional Information 2
Description
Vitamin c and enzymes are combined to achieve whitening and antioxidants. Make your skin healthier and radiant. Increases the moisture level at the same time. 维生素c和 酵素配合之下达到美白及抗氧化 , 使皮肤更健康,更容光焕发。同时增加皮肤需要的水分。
Skin Type : All Skin Type
Specially for :-
Dull complexion
Aging skin
Mature Skin
Pre-Mature Skin
Freckles
Pigmentation
Direction :
Apply to skin in a thin layer on spot area and allow to dry before applying moisturiser.
---
Active Ingredients :
| Marine Algae 海洋藻类
High moisturizing effect, avoid skin dehydration, protects against hyper- and hypotonic stress, desiccation and UV dehydration stress. 高保湿效果,避免皮肤脱水,防止高和低温的刺激,干燥和紫外线脱水的压力。
| Imperata Cylindrira Roots Extract (Moist 24)  白茅根提取物
Provides skin hydration, moistures the epidermis up to 24Hours 提供皮肤水化, 保湿表皮长达 24小时
| Sodium Ascorbyl Phosphate (SAP) , Vitamin C
is a stable powerful antioxidant that provides photoprotection, increases the effectiveness of sunscreen,  lightens skin tone, fades discoloration, and fights acne. 一种稳定的强大抗氧化剂,可提供光保护,提高防晒霜的有效性,提亮肤色,淡化色素,并对抗痤疮。
Brighter the skin, increase collagen synthesis. 提亮皮肤,增加胶原蛋白增生
| Bacillus ferment Enzyme
Mild exfoliating effect. Give skin more smooth and glow. Natural enzymes that eliminate dead skin cells to smooth the skin's surface 天然酵素,消除死皮细胞,平滑皮肤表面。
Its helps the outer layer of the skin to loosen and shed naturally too. 帮助皮肤的外层自然分解和脱落。
Ingredients :
Purified water, Glycerin, Yeast extract, Camellia Sinensis leaf extract, Homarine HCL, Erythritol, Sodium Hyaluronate, Carbomer, Acetyl dipeptide-1, Cetyl Ester, Laureth-3, Hydroethylcellulose, Butylene Glycol, Sodium Ascorbyl Phosphate, Bacillus ferment, Imperata Cylindrica Roots Extract, Aloe Barbadensis leaf extract, Phenoxyethanol, Chlorphenesin, Caprylyl Glycol.